Wasabi Grows in Pots Just Fine
Edymnion
(7a)
January 13, 2013
Last year I asked if anyone had any experience with growing Wasabi, apparently no one had.
I would just like to stop in and say that yes, you can grow wasabi in pots just fine.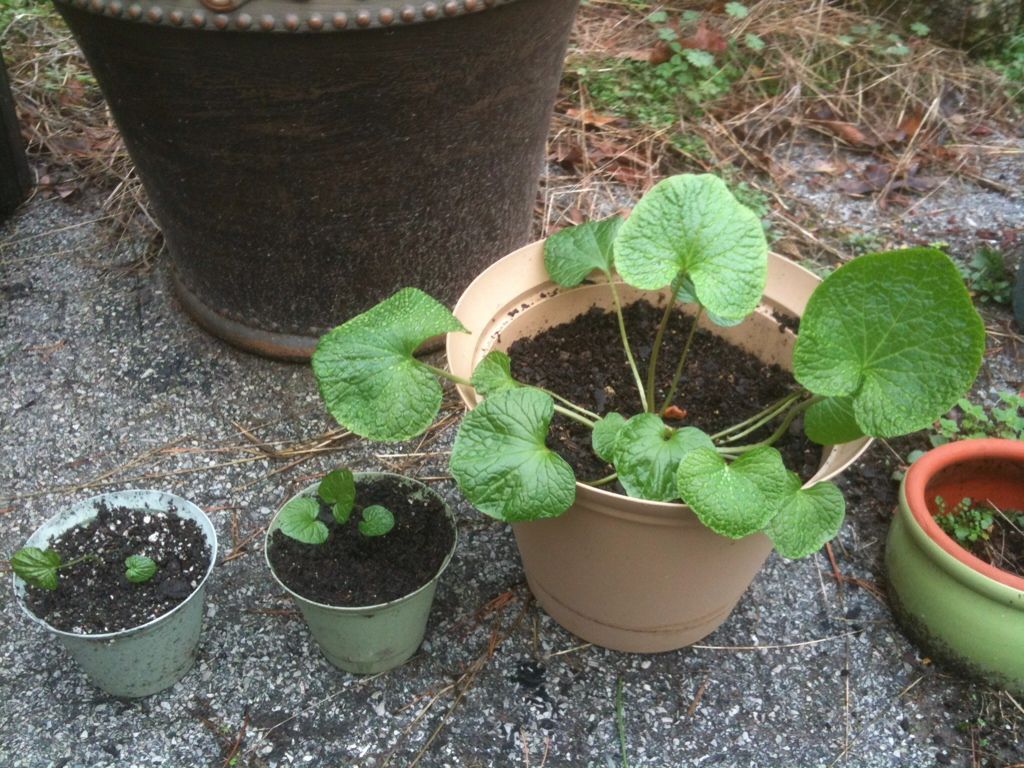 The main plant is a little leggy right now due to being brought indoors for the past couple of weeks due to freezing weather (its back out now since its been warm and cloudy/rainy, and its been loving it).
As you can see, I've also been able to successfully divide it out into a couple of smaller plants as well.
I did lose one plant due to the heat last summer, but overall I find that as long as you're careful about the temperature ranges you put them in, these things will bounce back from a lot.
Just don't let 'em freeze, don't put them out in full sun, and don't let them sit out in 90+ degree weather (they definitely seem to prefer 50-60 degree weather though), and you can grow your own wasabi quite easily.