A little diversion
bonsai_audge
January 24, 2007
Well, not really. If you've been to the Professional Gardener forum, you might know that I've been busy with a design project for a university course I'm taking. The assignment was to take a predetermined space (both interior and exterior) and fit it up in any way that we liked and then to build a scale model of it. I decided that a simplistic style would be the best for the small space (about 900 square feet inside, and 600 outside), and so decided to make a little Japanese garden (similar to a tsuboniwa, if my vocabulary is correct) in an area of the yard. I hope you enjoy, and would appreciate any critiques of criticism.
View of the garden area, from the dining room: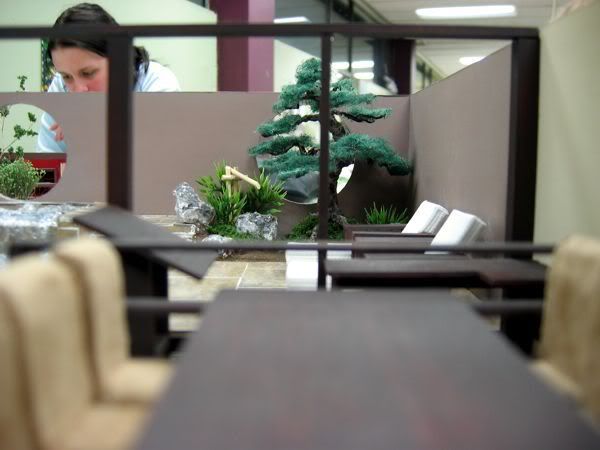 The entire garden: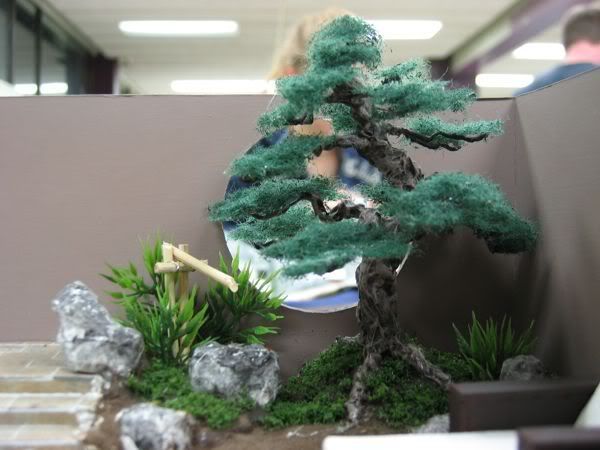 A detail of the tsukubai: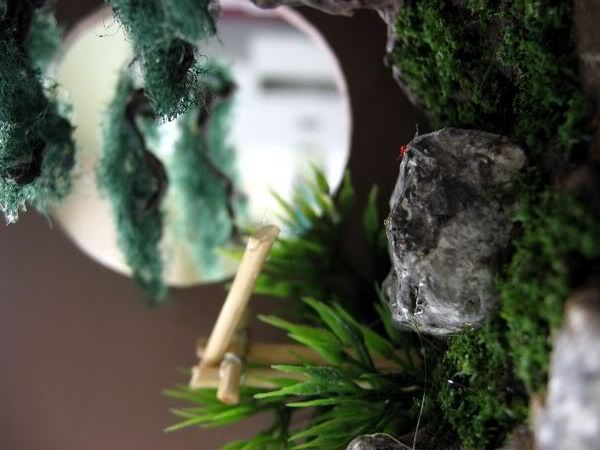 A note on the construction: practically everything was hand-made (including the rocks!) and not pre-made for model-building (except for the moss, which is flocking to create trees). I would definitely recommend experimenting with Japanese garden model building (which was probably the most enjoyable part to make). It's interesting to see what you can come up with if you have very little limitations. It's also not dependent on the weather (as it seems that activity decreases during the winter).
-Audric