Mourning Dove
paul_in_mn
(4b)
June 13, 2012
This is a fairly recent introduction (2005) from Hans Hansen - 'Mikawa-no-yuki streaked' x 'Blue Jay'. Myhostas.be lists it as a large hosta - I suspect that is incorrect (Hallson lists as M).
Love the colors, though hasn't really taken off so far for me(planted 2009) - growing in dappled shade under oaks. Hopefully it leaps soon. HL shows creamy yellow margins - though in my garden it takes most of the summer to get there. Low growing habit. There's a nice pic on Fransen's site.
From my garden 2012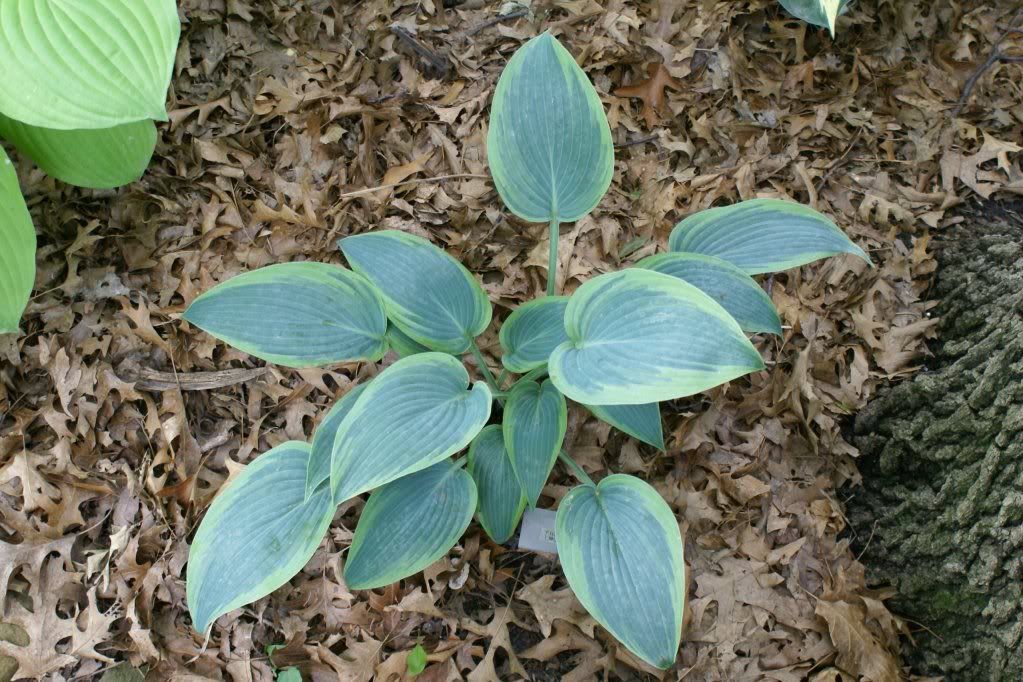 Leaf in mid-July
Thanks for looking. Please add your pics and experience with Mourning Dove.
Paul