Anyone ever experience "GreeNikko"???
springwood_gardens
(6B Pittsburgh)
July 9, 2013
Check this out! I was taking a look at my one Nikko about a month ago, and the forming blooms at one corner of the plant seemed to look a bit different than the others. Upon closer recent inspection, I found the following....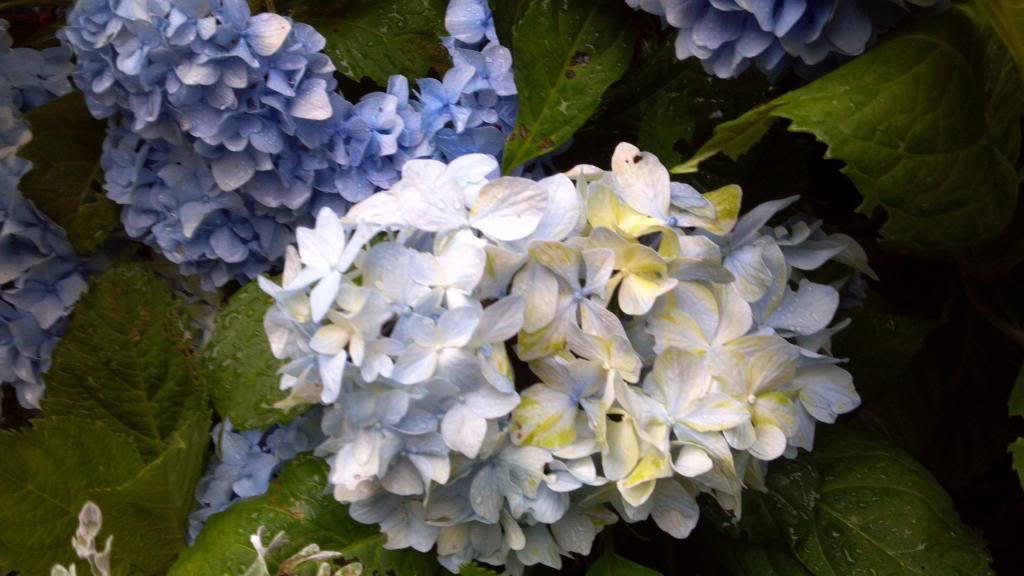 While the rest of the plant had typical pure-blue flowers, these others were a paler blue with green tinges! Anyone ever see this before?
Either way, I suppose I'll have to try asexual reproduction this or next year to see if I can repeat it and/or get a whole plant to look like that. If so, a natural mutation has occurred!