3 little gifts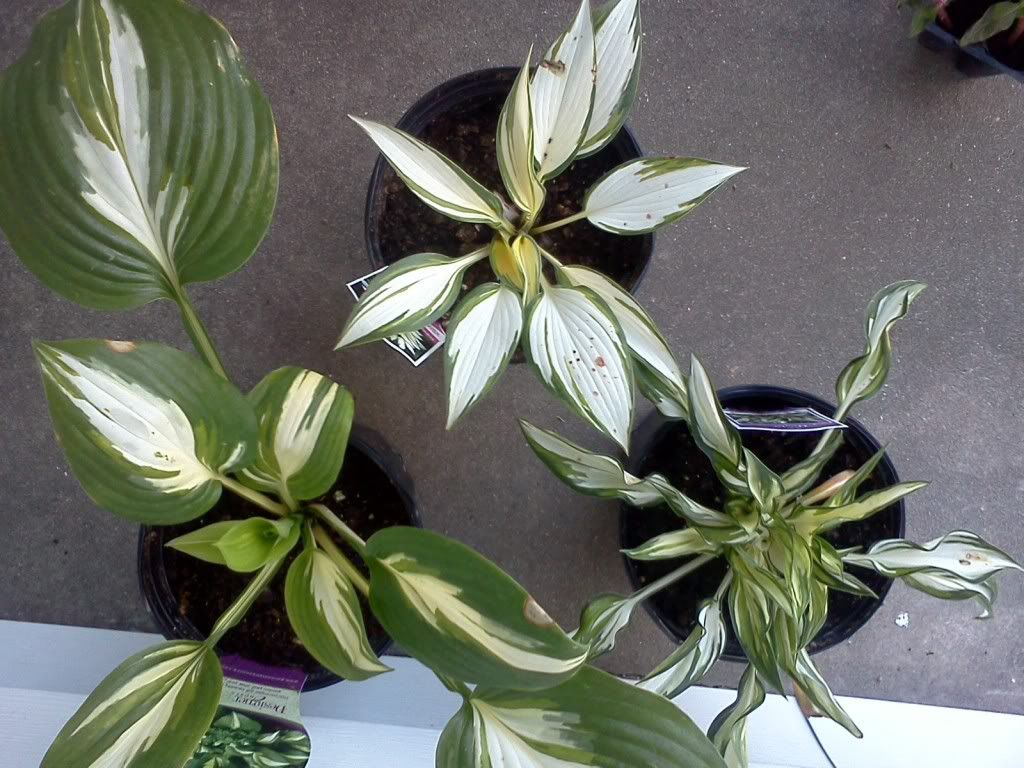 My Wife was shopping with her mother in Lancaster PA yesterday and brought me home this surprise. 3 Hosta that i know very little about.
Fire Works, Remember Me, and American Sweetheart.
I tend to be drawn to giants, Blues and Yellows because my hosta garden is designed to be viewed from our deck about 25 yards away. These are small so i need to figure out where to put them. I also have BIG MAPLE trees so roots are an issue.
Should i keep them potted for a season? Any tips on how much sun?
Dave