Colorful Iris Picture Slideshow
Hello IrisLovers,
i am the "technical" friend of IrisBob, Hybridizer Robert van Liere, and recreated some parts of his website.
Most work was centered around user experience.
As i have read the forum rules, i am not allowed to post any link or just say the name of his business. I respect that.
So maybe, someday, by surfing the internet in hunt for beautiful iris, you will find this :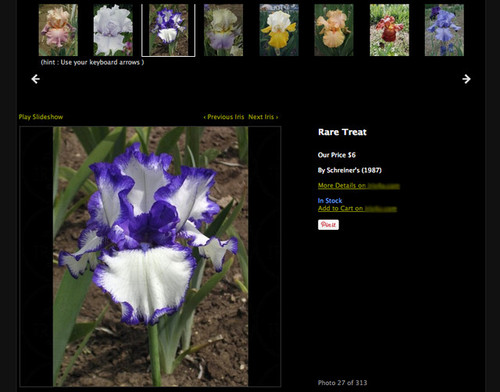 This post was edited by binaryiris on Mon, Mar 18, 13 at 16:03