Autumn Moon Animal Damage
tabbiekat
(6 IL)
June 29, 2012
I am so upset that I could cry :(
My new baby Autumn Moon Maple, that I just received this spring and potted up was "pruned" by some critter. Before this happened the tree had about 16 leaves on it and now I am left with 2! I had been meaning to build some chicken wire cages but did not get to it. We are in the middle of a heat wave and the temperature was 106 today! Every evening I go out and water and check on my plants. Well, my Autumn Moon is in a pot sitting under a Bloodgood Maple. It has been doing wonderful and seems to like it's location. Ughhhhh...I really should have built those cages.
Before the damage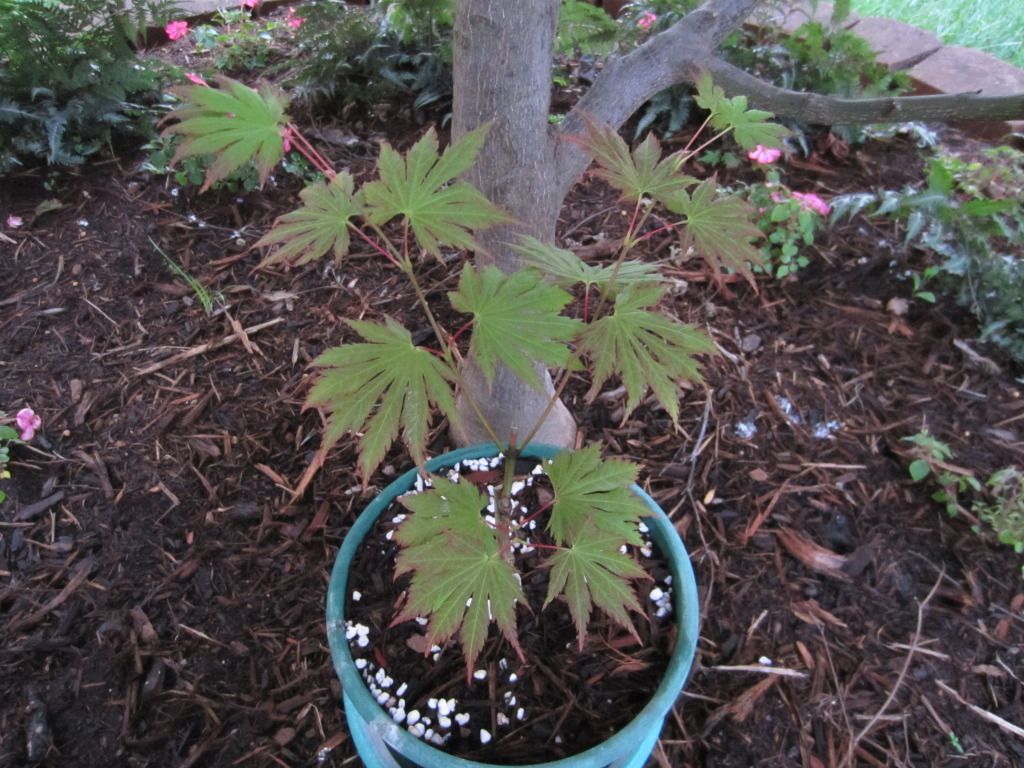 After Damage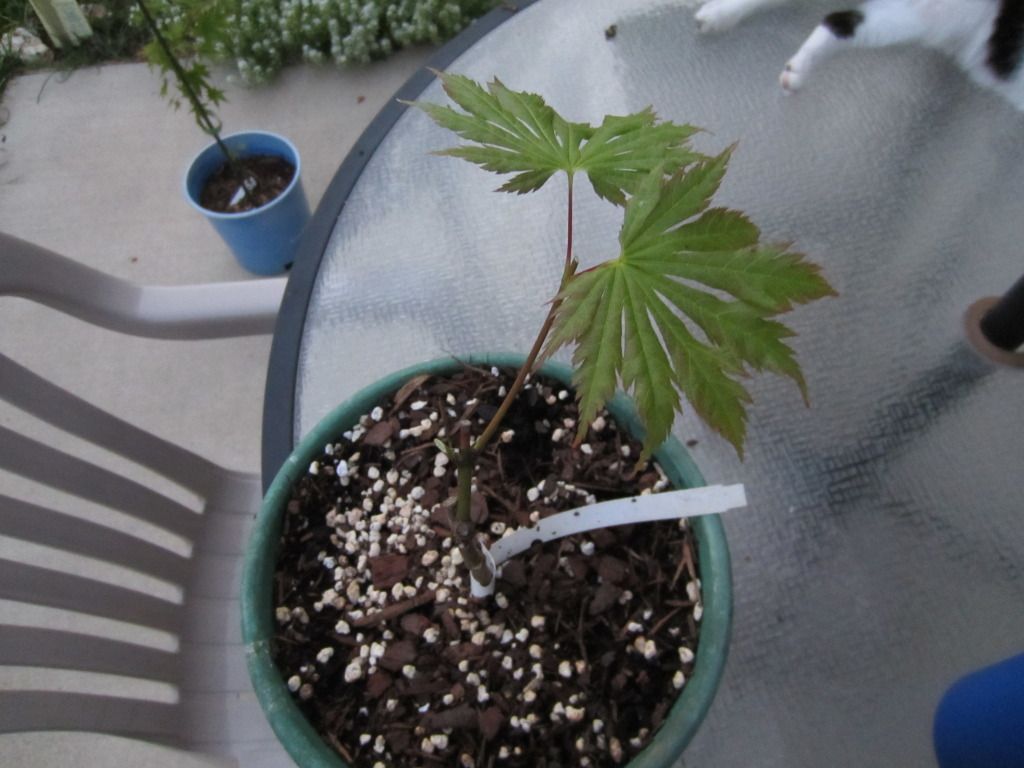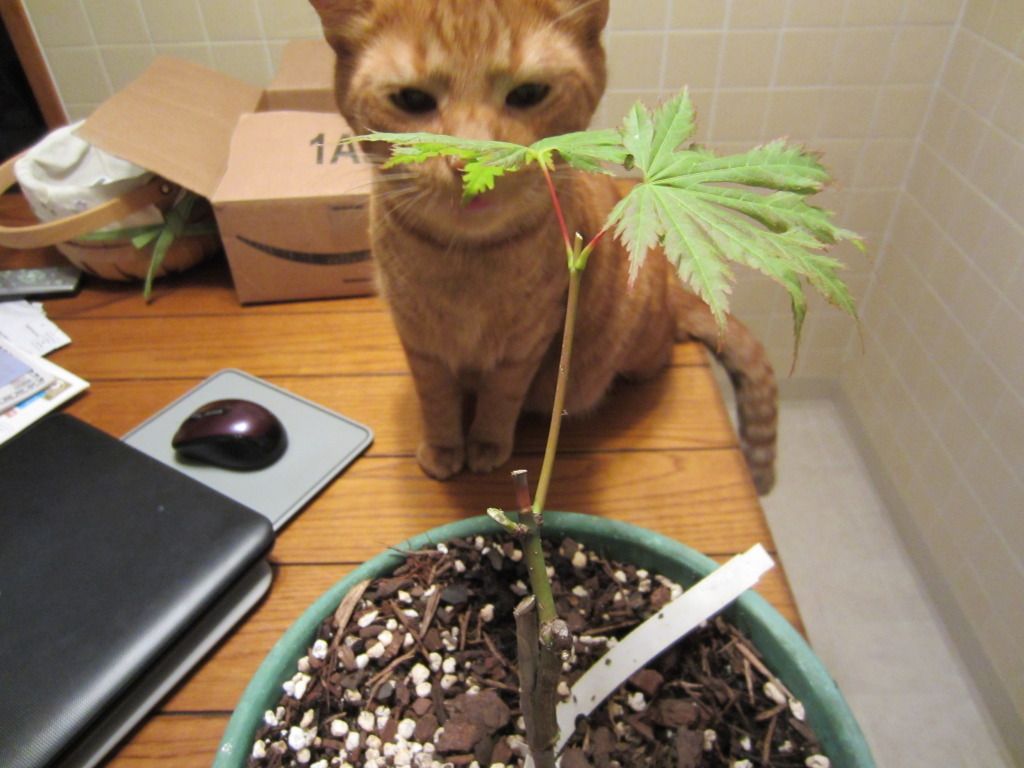 I brought it in tonight and put it in the pantry to keep it safe from the critters both inside and outside...lol
I really hope my baby tree can recover from this damage. Any tips or suggestions will be much appreciated!!