Look what I just won from Superstition!
hosenemesis
(SoCal Sunset 19 USDA 8b)
March 8, 2013
I just won this 2013 introduction today! It's called 'Storm Rider'. I'm going to plant it in between the two David Austin roses I bought bands of two years ago. The rose is called Allux Symphony, and is a lovely super-pale yellow rose with a bajillion petals. I originally intended to plant the old standby iris 'Superstition' (which is the color of the falls on this one) but I dug the wrong iris from my neighbor's yard two years ago, so the spot is still free. The roses are getting big now, so by the time this iris blooms next spring there should be a spectacular show, with black-red violas in front of the roses and this iris just behind them. There are foxgloves in various shades of pale yellow, lavendar, and orchid all around. Now I just have to wait for one more year! I don't know if I'll be able to take the suspense!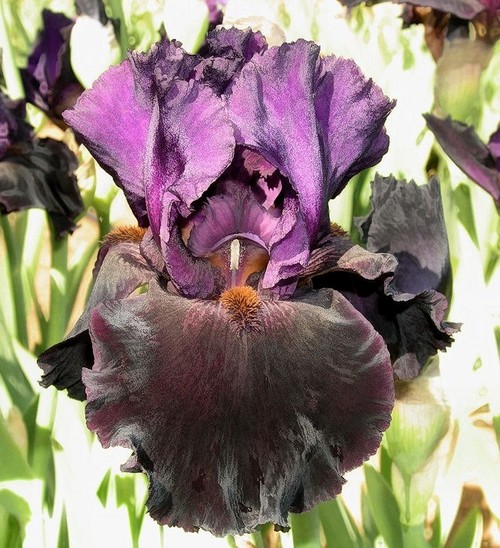 Here is a link that might be useful: Superstition Iris Gardens