Tomato Magnesium Deficiency
Is this magnesium deficiency?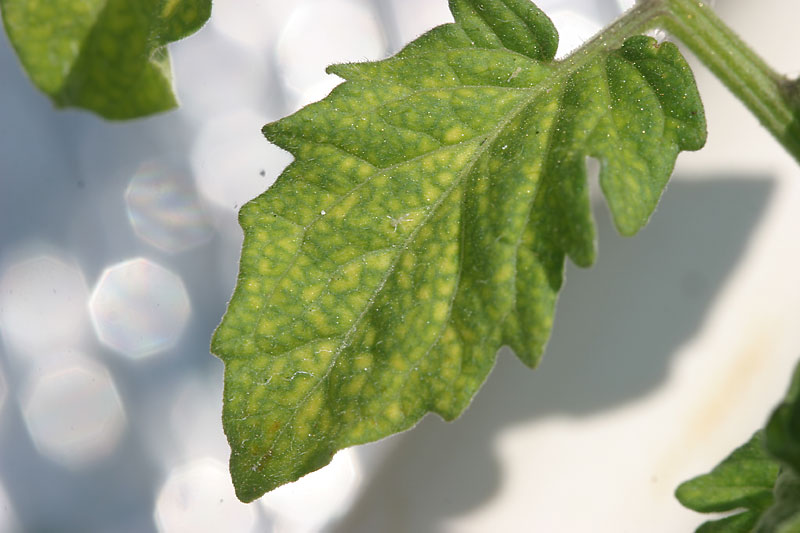 The problem is that I make my own nutrients and I am sure I added magnesium sulphate to my B solution, although I was very tired when I made it up :/. Is there anyway of testing that there is or not magnesium in the solution? Doesn't calcium nitrate react with magnesium sulphate to form gypsum?