Newbies Here- Irises wanted! :)
Hello! My name is kasha77, and I'm a newbie here. I'm usually a regular at the Brugmansia forum, but my husband has been bitten by the Iris bug and asked me if I knew of anyone who might be willing to share some Irises with him to get him started. We have a few, especially a large lovely white Iris that perfumes the whole yard. He's not particular about names, just color and scent, especially dark and intense colors, like burgundy, dark blues, black, etc. I'm sure his addiction will change and grow, and he sees what's available out there!
If anyone's interested in sharing their Irises with us, I'd be thrilled to trade for my beautiful tropical Brugmansias- I collect them and have over 80 different named varieties. Most of them are fragrant. The colors that I have are whites, yellows, light and dark pinks, apricots, oranges. Feel free to contact me and let me know! Here's a sample just to give you an idea-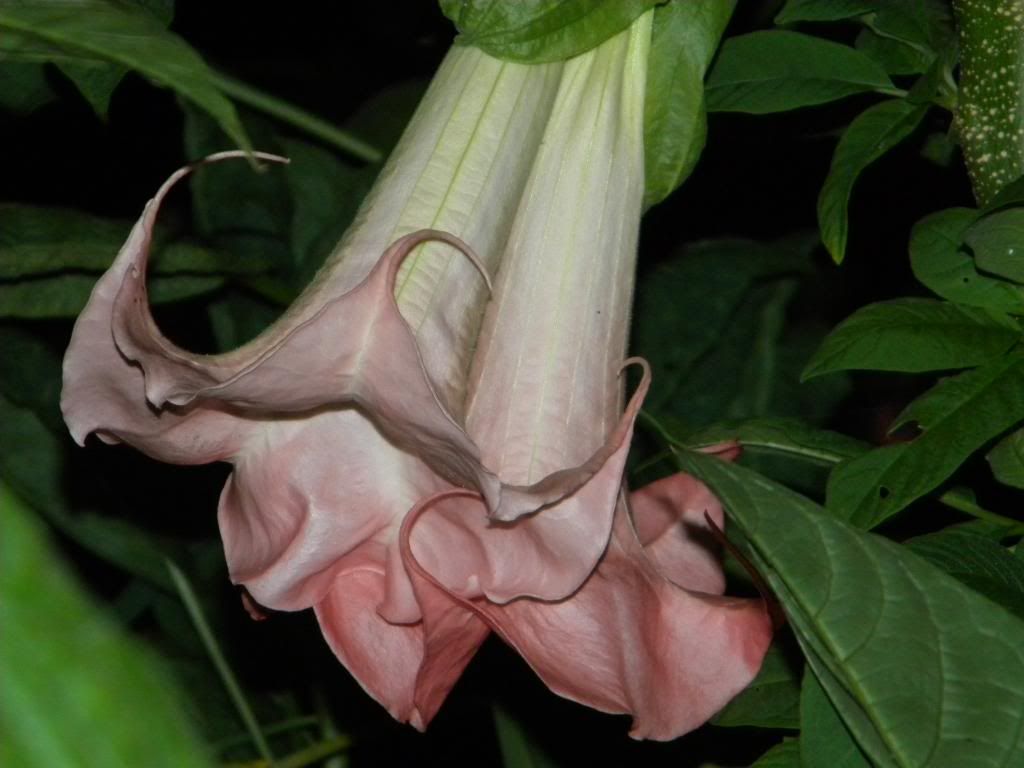 here's a few of my albums to give you a taste-
http://www.ibrugs.com/Community/MyProfile/tabid/142/userId/60/Default.aspx#showtab=photos&asview=asalbumsöms=
Just click on Albums and enjoy!
Thanks so much for taking the time to read all of this and have a great day!
kasha77