Quick and Dirty Lettuce?
mauirose
(11)
July 12, 2009
i'd like to build a smallish, low tech system for growing some lettuce and maybe other leafy greens. Here's a picture so you can see that i really mean low tech ; )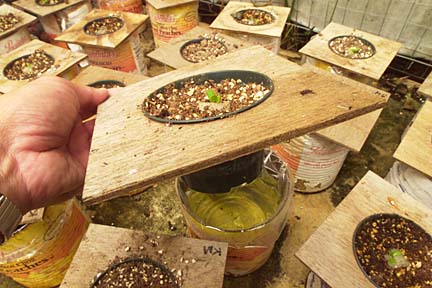 The link below will take you to the article the picture came from, scroll to the very end for the instructions.
Now i just did a quick search to see if i could get some ideas by reading old posts but everything i pulled up seemed so...complicated.
I'm wondering if the 'small pot in the metal can' model is workable and how i can translate into a larger model with one reservoir but multiple pots-maybe 4' x 4'?
Can you help me out by talking about what you see as the pros and cons of this system?
Here is a link that might be useful: Mr. Masako's hydroponic lettuce