Rescued hosta Liberty (pic heavy)
This has been a real slower on the north side of the house, and as I responded to " Hosta came in weak this year" , I decided to dig this up too and found what I was afraid of... Anyway... Here are the pics.
The trouble hosta dug up.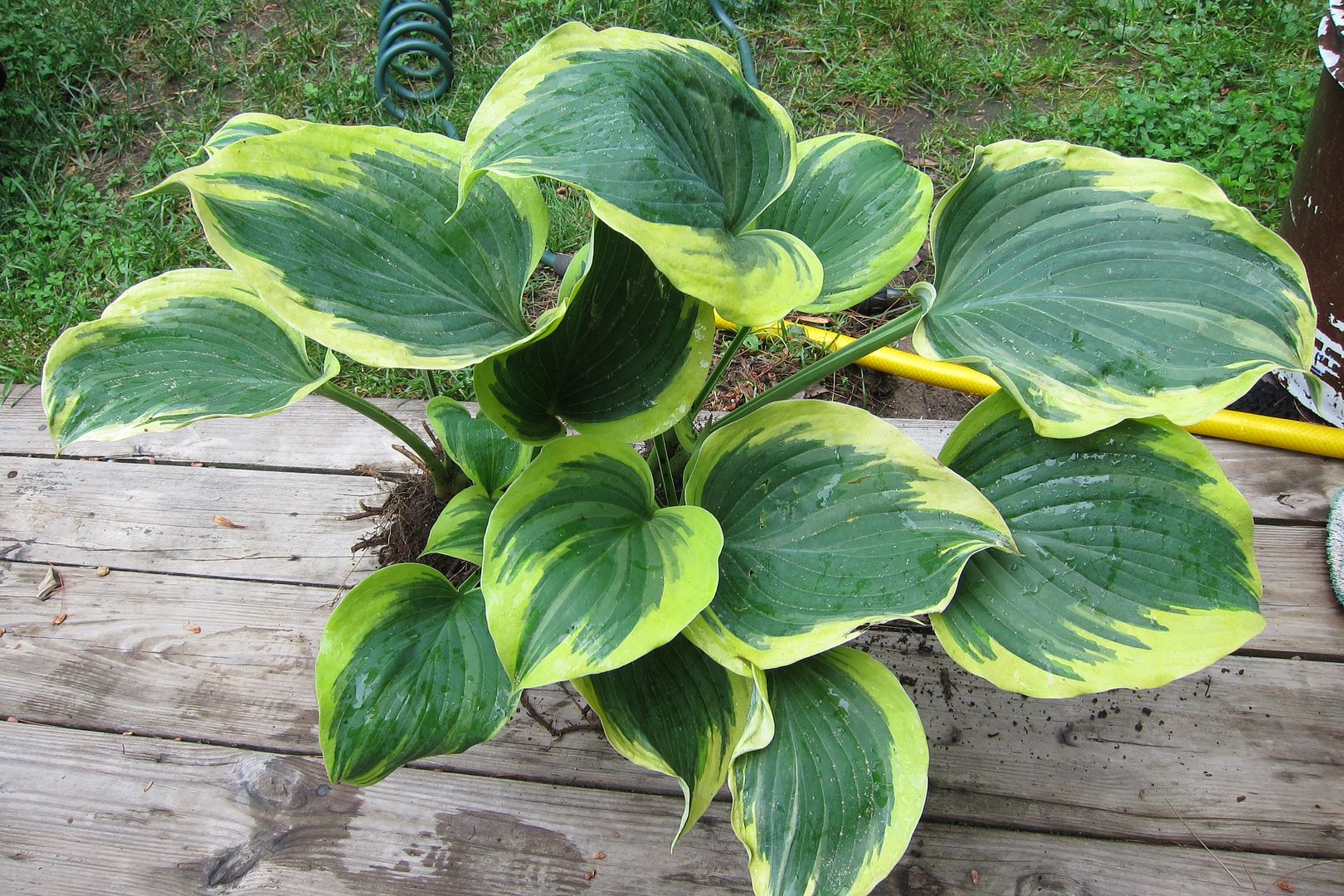 The rotted roots/crowns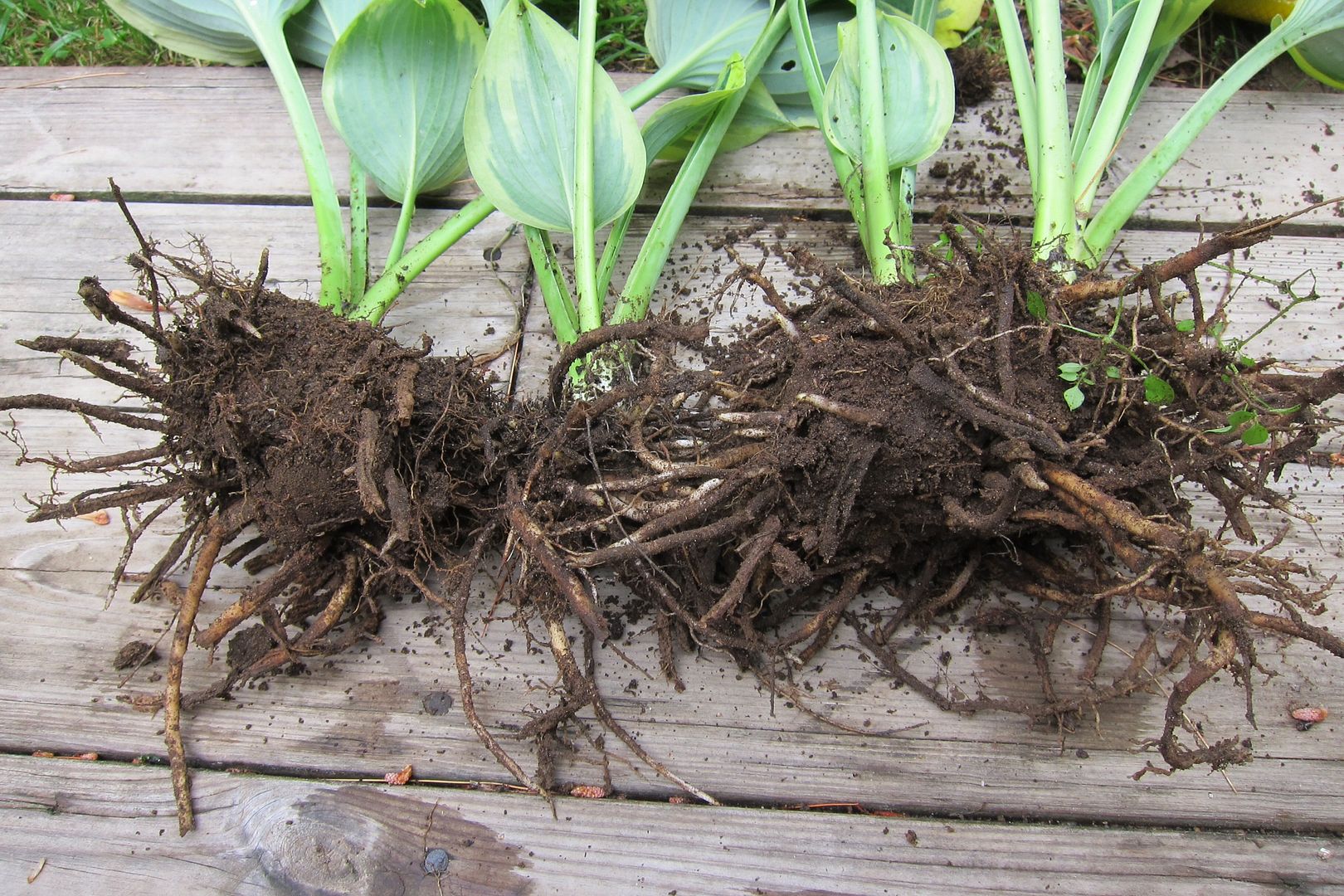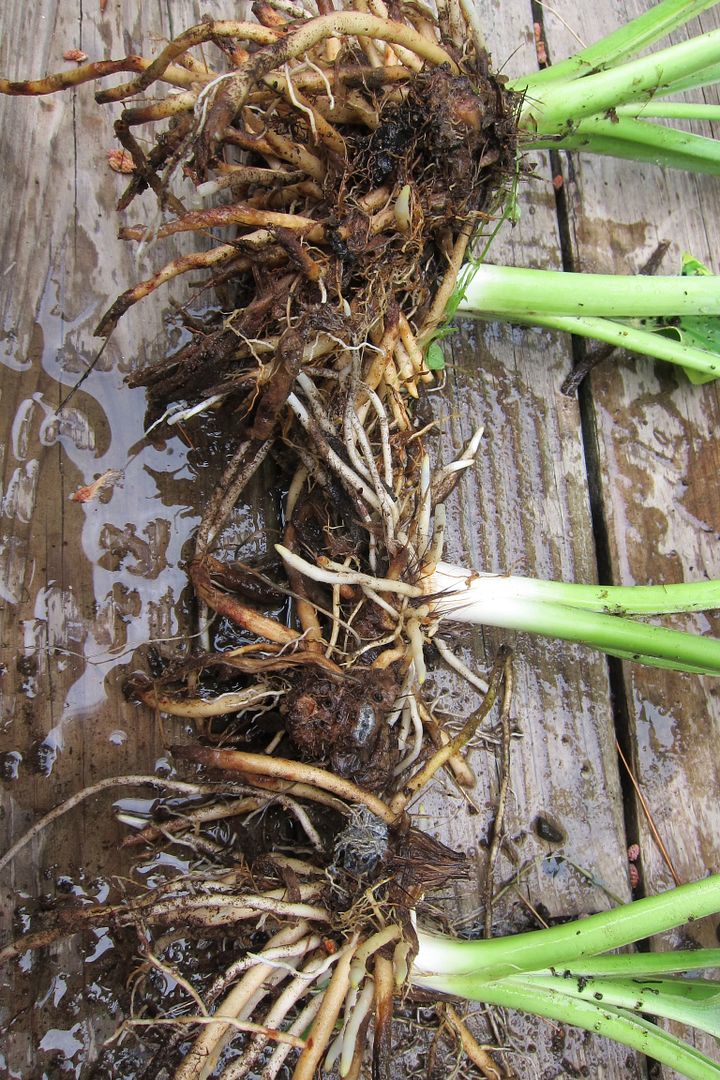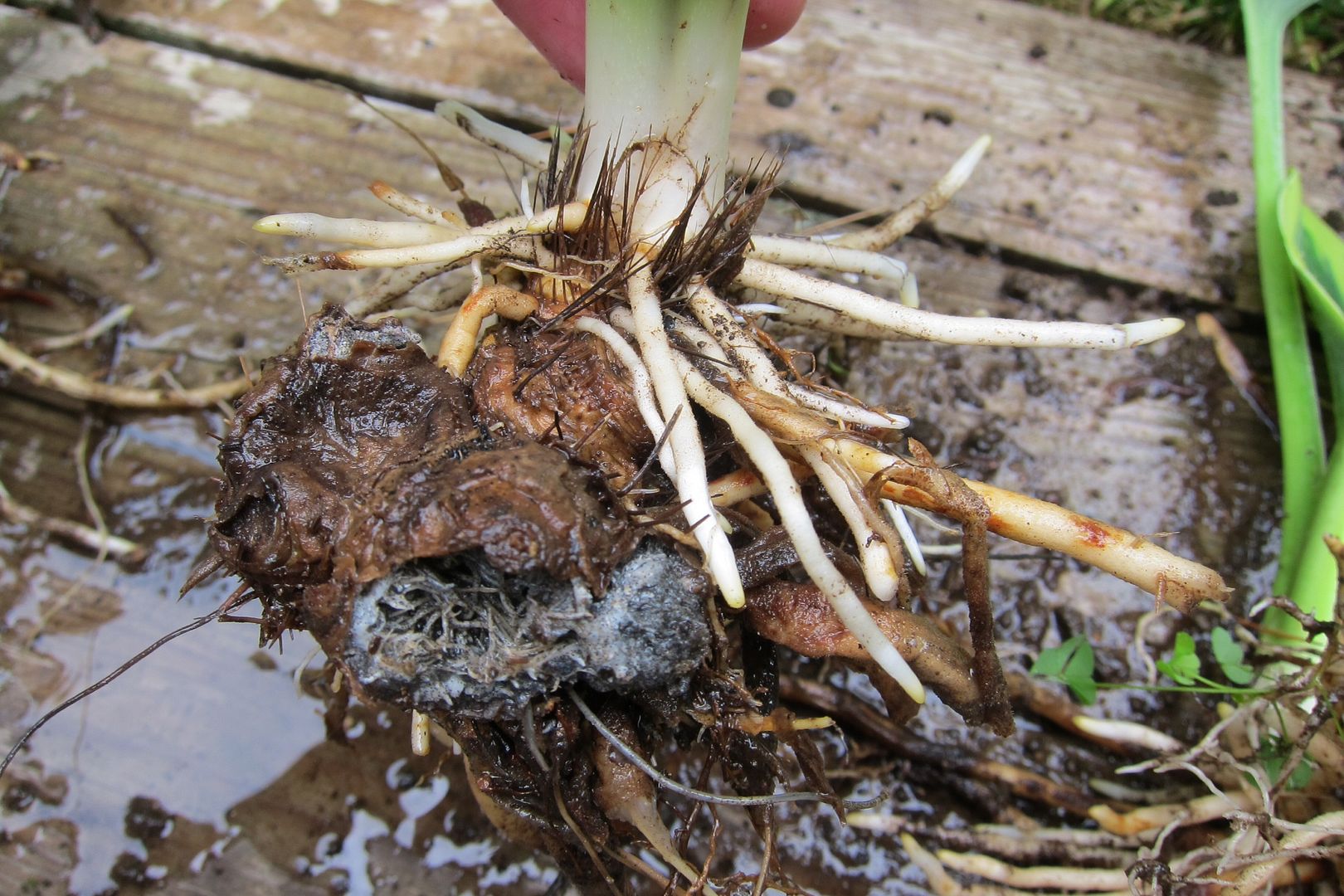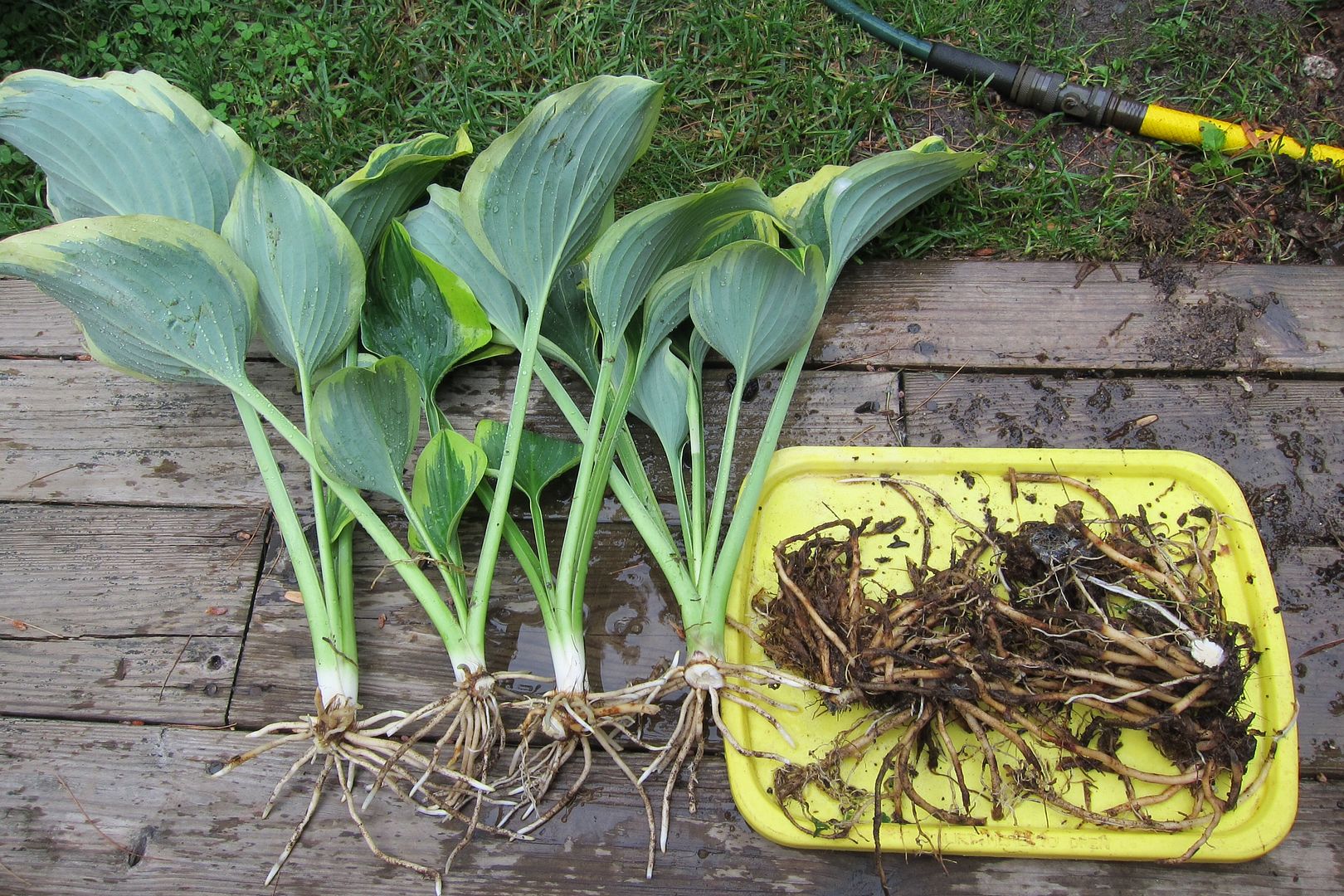 After bleached bath for 10 mins

Not sure if I should put it back to the same spot... What do you think?
Thks,