Any more guesses on these two plants ID ?
leafwatcher
(zone 5)
June 13, 2013
First of all I always hate to ask question on NO-IDs, I know it sometimes takes over the board ! I hate having unknown plants in away, but I prefer no name to the wrong name..
(if that makes sense )
Here is the bright one given to me by a friend this picture was taken in the early spring.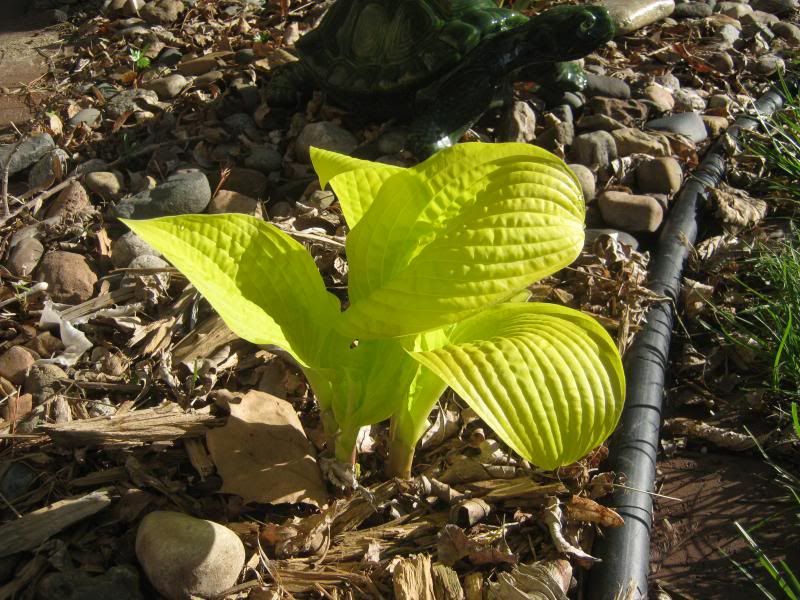 and now..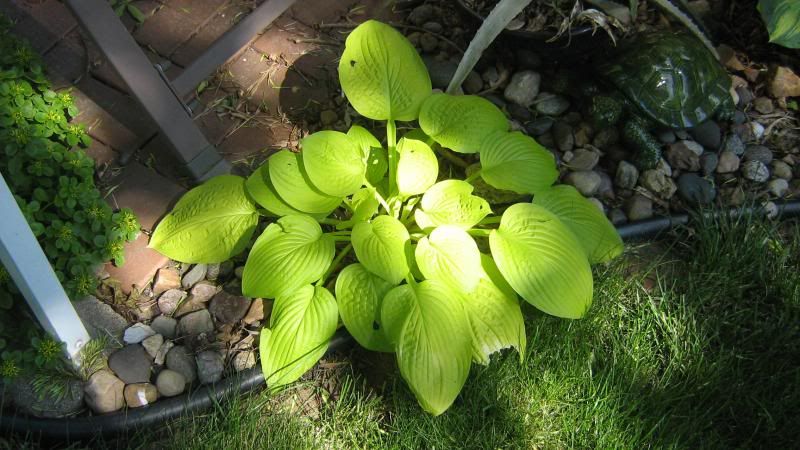 and another division of the same plant.
This is a mis-marked plant from a grocery store of all places.. Before I knew better I bought plants that way. This one was mis-marked BLUE BOY..
A quarter on the leaf for scale.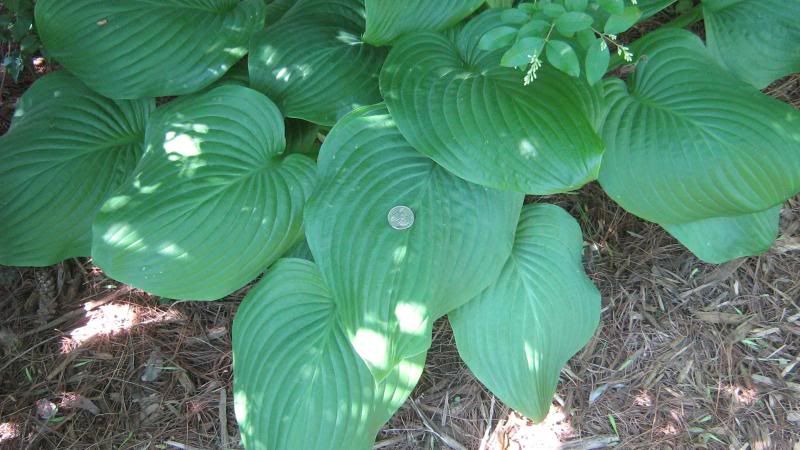 Anyhow I keep hoping someone sees something that makes them positive of the ID, if not well... every Garden needs a MYSTERY.