More Pictures from Thursday
newyorkrita
(z6b/7a LI NY)
May 11, 2012
These were taken late in the afternoon (about 5 PM) yesterday.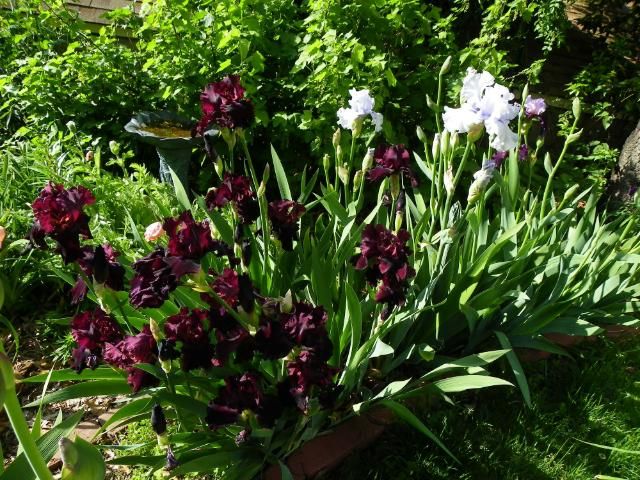 RIO ROJO with WINTER WALTZ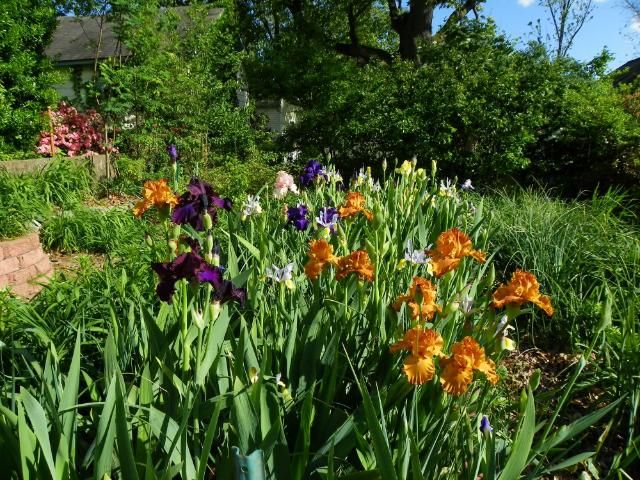 Backyard Iris bed view.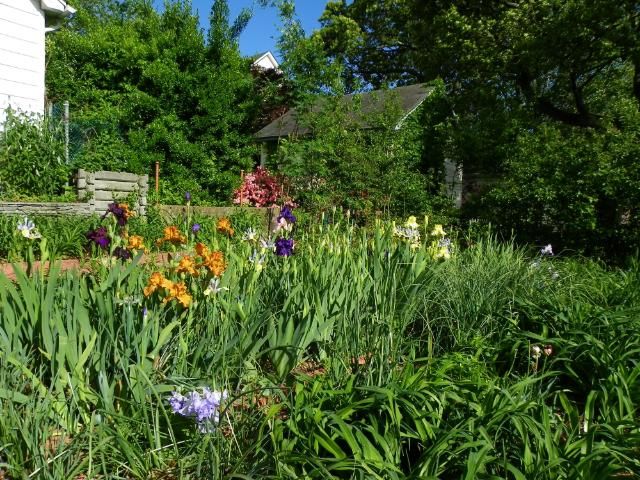 And another view.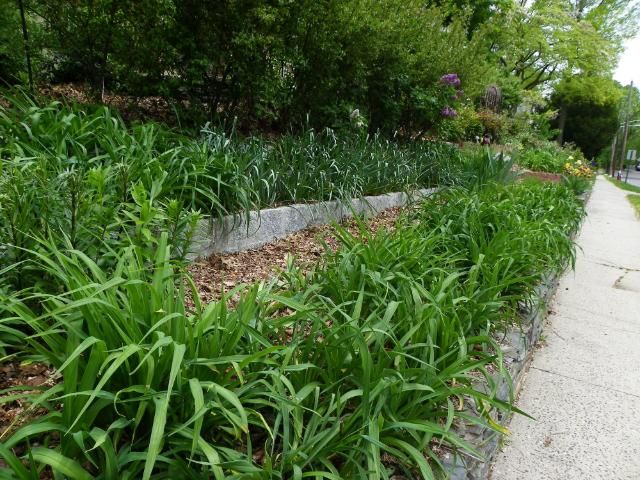 This is a section of the front. Over on the other side of the front view I showed yesterday. Daylilies growing there all along. If you look further along you can make out iris blooming along the front way down across the walk on the other side. But before that, about were you see the splotch of purple in the hedges (lilac blooming) beneath it there is a section of Tall Beardeds in there.
The belgium block mini terraces that run accross have daffodils in there which of course have finished blooming. Later I put zinnias in there for summer color.