The Dark Garden: Non-Nutrient Hydroponics
georgeiii
November 9, 2011
Non-Nutrient Hydroponics is growing plants in water with no nutrients. Each plant is a seperate containers with no flowing water but air bubbles. Water is never changed just added on too. A nutrient soloution is added as a short squrit at the base of the plant every three days. Last year I started a list of plants that will grow this way so this year I want to add on.
Coral Tree-Jatrophia mutlifeda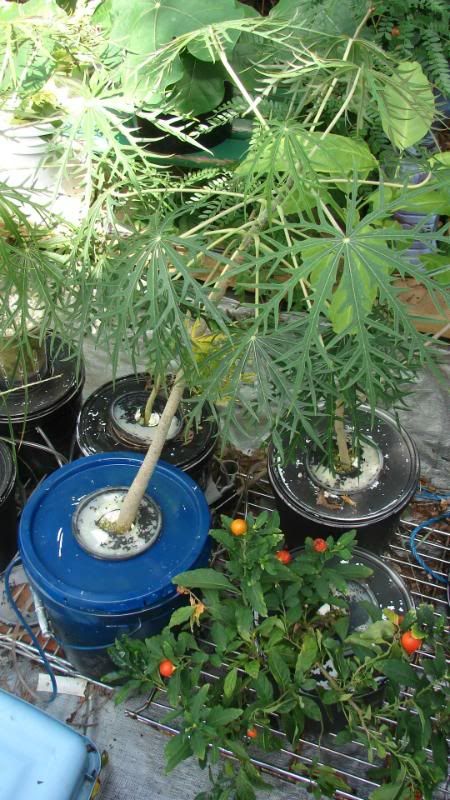 Ponytail palm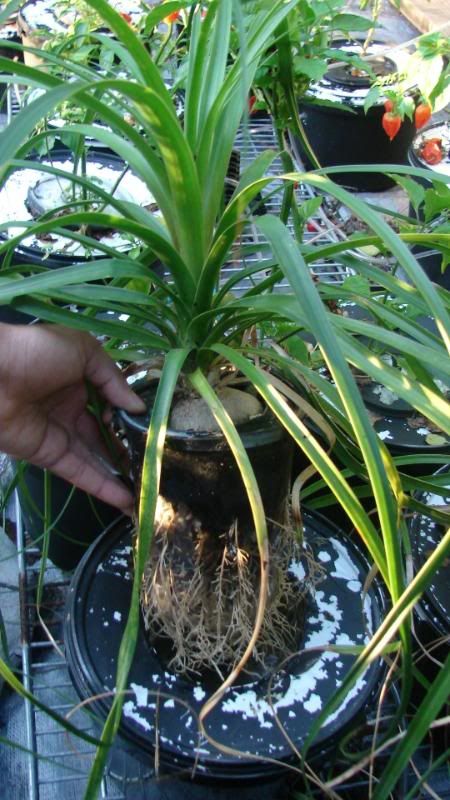 Plants started 1-9-10 grew well this year and were tansfered to 5 lb inserts and repottted to 5 gallon Hydro-Buckets.
An advantage over regular Hydroponics is a compact root system.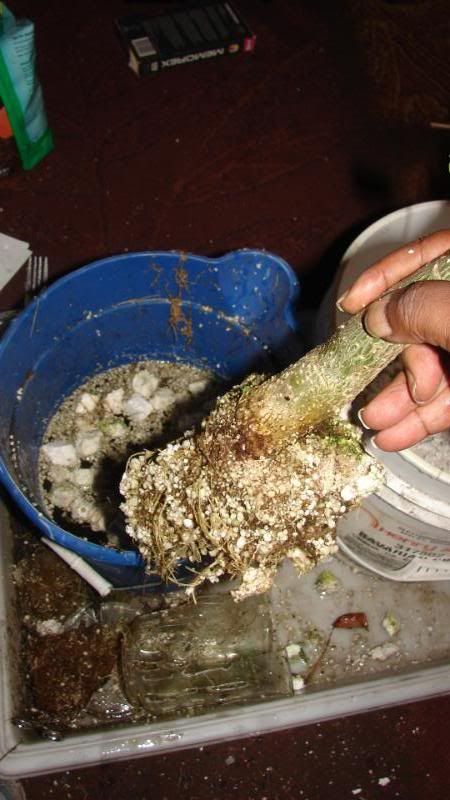 These are Barbados nuts that I started 1-9-10. I'm growing them in 5 gallon SWC as well for comparision. I took four cuttings from the 1-9-10 growth during the summer of 2010. All four cuttings survived thru the winter. Now from those seven I have 17 cuttings that I added to Non-Nutrient Hydro-Squads (five per squad)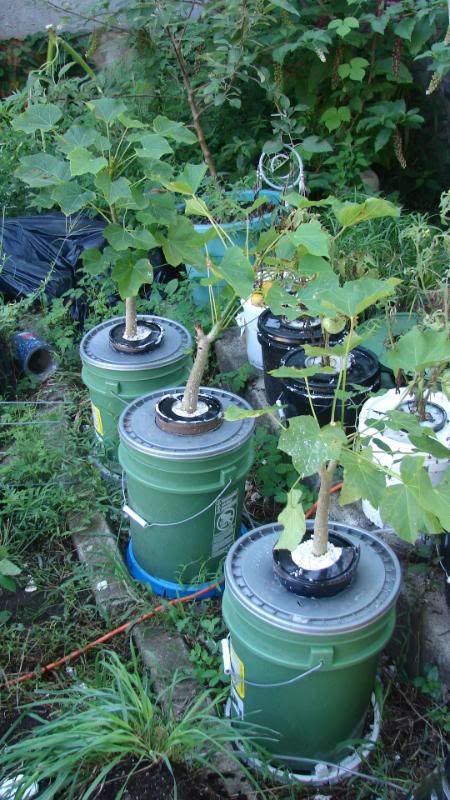 Flowering Maple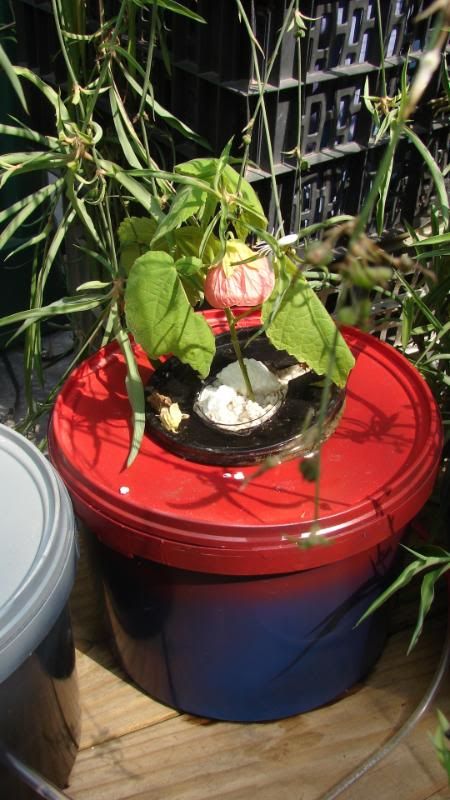 This is an early season picture but there are present day pictures in Photobucket under ChristianWarlock.
This method also works vertically
Anyway have to run.