Not Fly With Me, so what it it?
Chemocurl zn5b/6a Indiana
(zone 5/6)
May 7, 2010
The pic below is of Double Espoir on the right and an iris I have marked as Fly with Me, On the left, which is clearly wrong.
The iris on the left is shorter, earlier, more vivid, and the bloom is a bit smaller Double Espoir
Both came from Snowpeak, I think. I've been scratching my head on this one for a few springs now, thinking they were 'maybe' the same isis, buy have decided they aren't.
Help me please...and thanks. These are planted side by side in a bed, so their growing conditions are the same.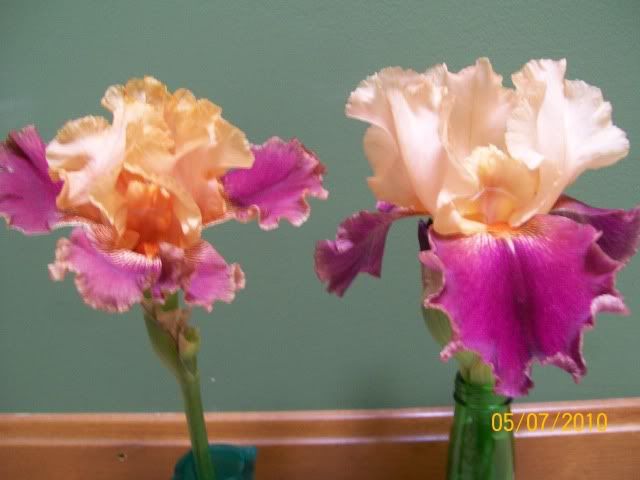 Sue