Might this be Lilac Mist?
Chemocurl zn5b/6a Indiana
(zone 5/6)
May 12, 2009
I'm not sure how I came by that name (maybe was one in a trade years ago or something) but anyway, might this be Lilac Mist? Does anyone have it in their collection?
3 different pics from last year. It has not bloomed yet this year and has never rebloomed for me.
I think it was in a trade of several that were 'supposed to be' rebloomers.
Pics are clickable (I hope)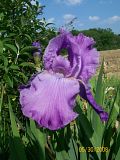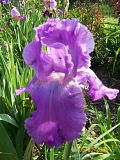 Tia
Sue