My Iris Today (pictures)
newyorkrita
(z6b/7a LI NY)
May 2, 2011
Ok. I just could not stand it!!!! All these lovely iris and I have no blooms. I was overcome with iris crazies and took pictures of my iris and blooms to be. I know I'm nuts.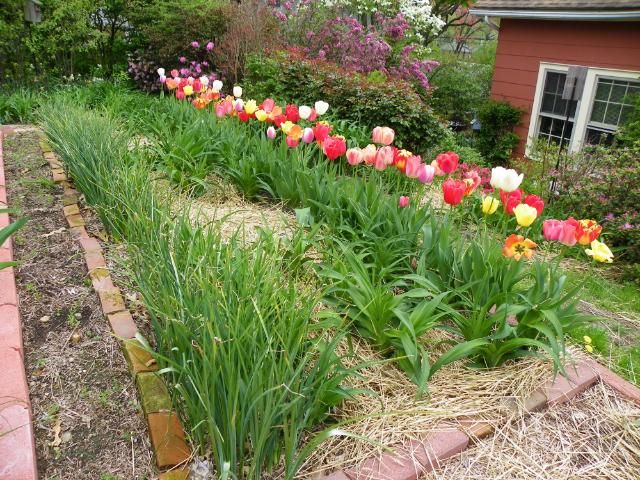 First the Dutch Iris in the backyard. No bloom stalks even showing yet :-(( In case you can't tell they are the tall skinny things in a row along the left.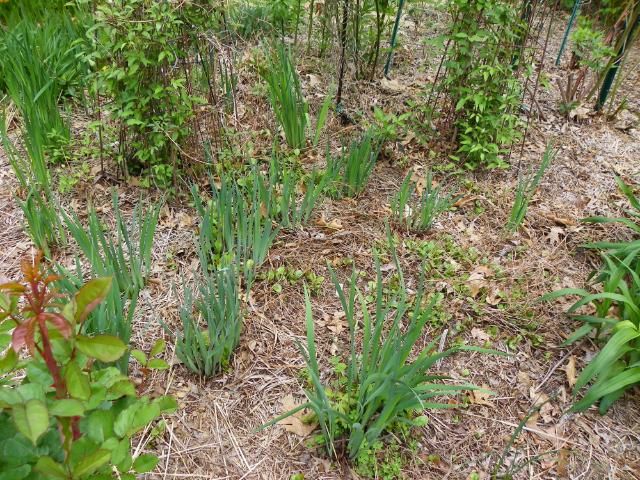 Siberian Iris in the woodsey part of the front yard near the clematis tower.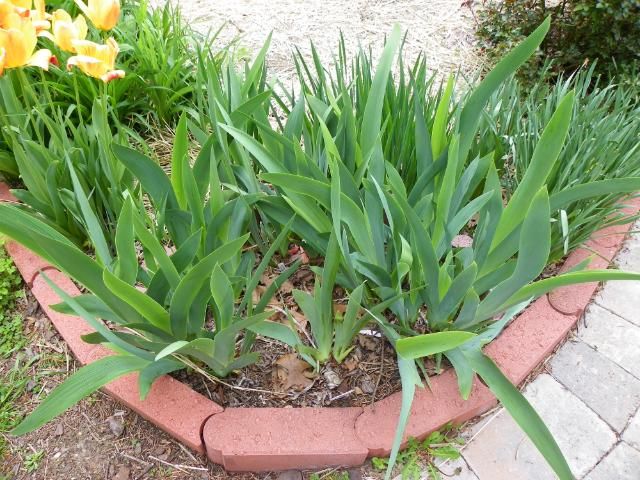 Little iris section near the walkway to the street. TB iris in the semi circle inside.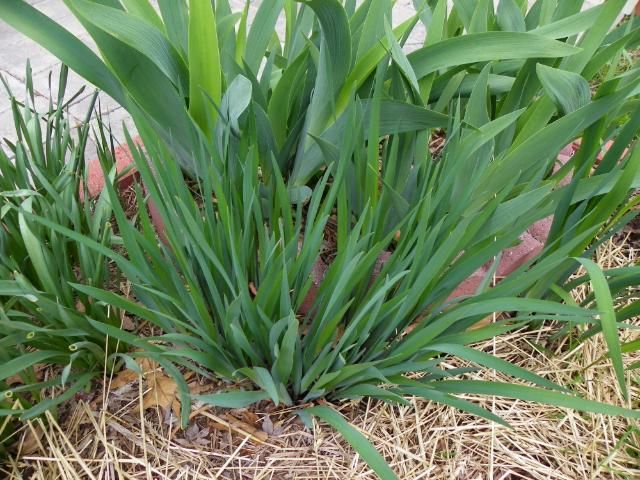 Siberian Iris planted along the outside of the semi circle.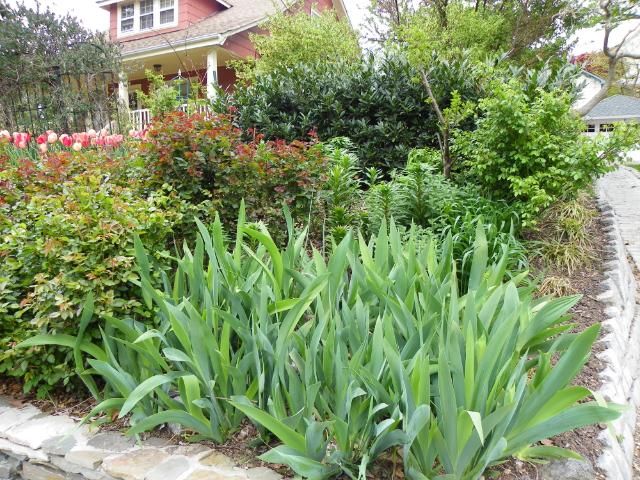 Along by by neighbors driveway I have a TB iris section alongside roses to the left and Lilies to the top.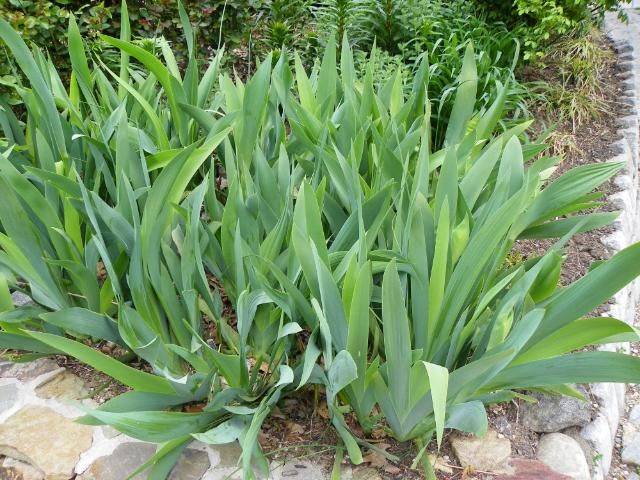 Closer. These iris were planted not last year but the year before and will most certainly need to be divided after bloom.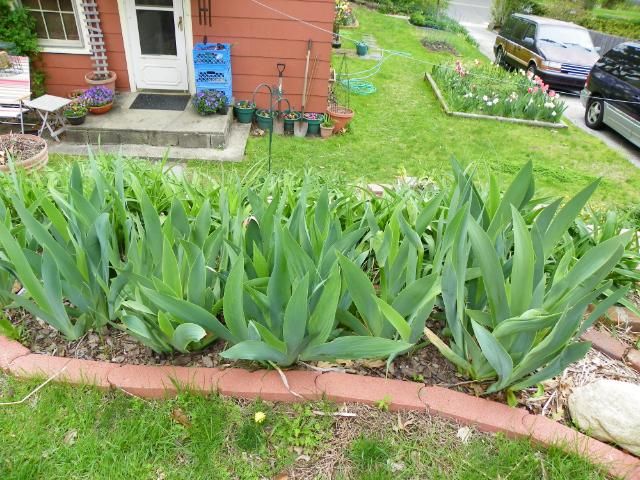 A part of Iris row TB iris in the backyard. You can also get a great view of my kitchen door and my viola planters. And you can see my sideyard and driveway complete with my two mini vans LOL!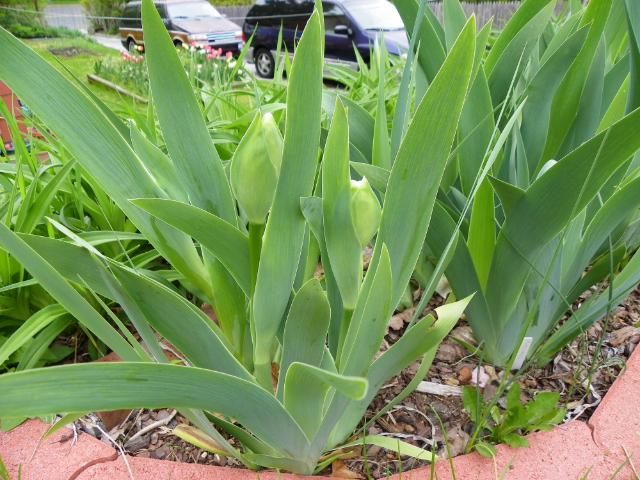 See stalks? They are there!
The new TB iris bed I put in last summer.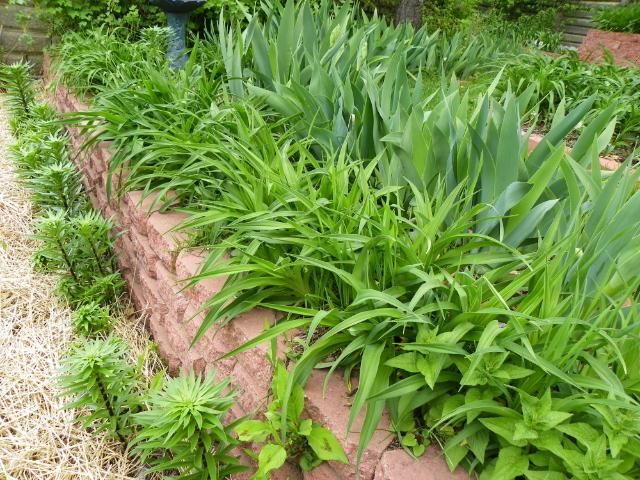 Lillies, daylilies and TB iris that provide so much bloom later in the season.