Pink Diamond Color Change Question
macgyver2009
September 5, 2009
A few weeks ago, when Lowes got in hydrangea trees, I couldn't decide between Limelight and Pink Diamond, so being the weak hydrangea addict that I have become, I got both. I still can't decide which I like better as they are both beautiful in their own ways. They also have those huge nursery/hormone induced panicles
As I have watched Pink Diamond progress through her colors, I noticed that although her flowers went from a green/white to pink, she seemed to change from the bottom of the panicle to the top similar to Pinky Winky. I know that Pinky Winky started from a Pink Diamond. Could those of you who have Pink Diamond tell me if this is the typical color progression?
I was nursery hopping this weekend as they all have good sales on. I want a second Pinky Winky to go into the opposite end of the bed from my first. I purchased a plant at the same nursery that I bought Pinky Winky from last summer, but after having it home, I am convinced it is a Pink Diamond as the flower colors look like my tree form and do not have the clear white that my other Pinky Winky has.
Here are a couple of pictures of my Pink Diamond tree panicles.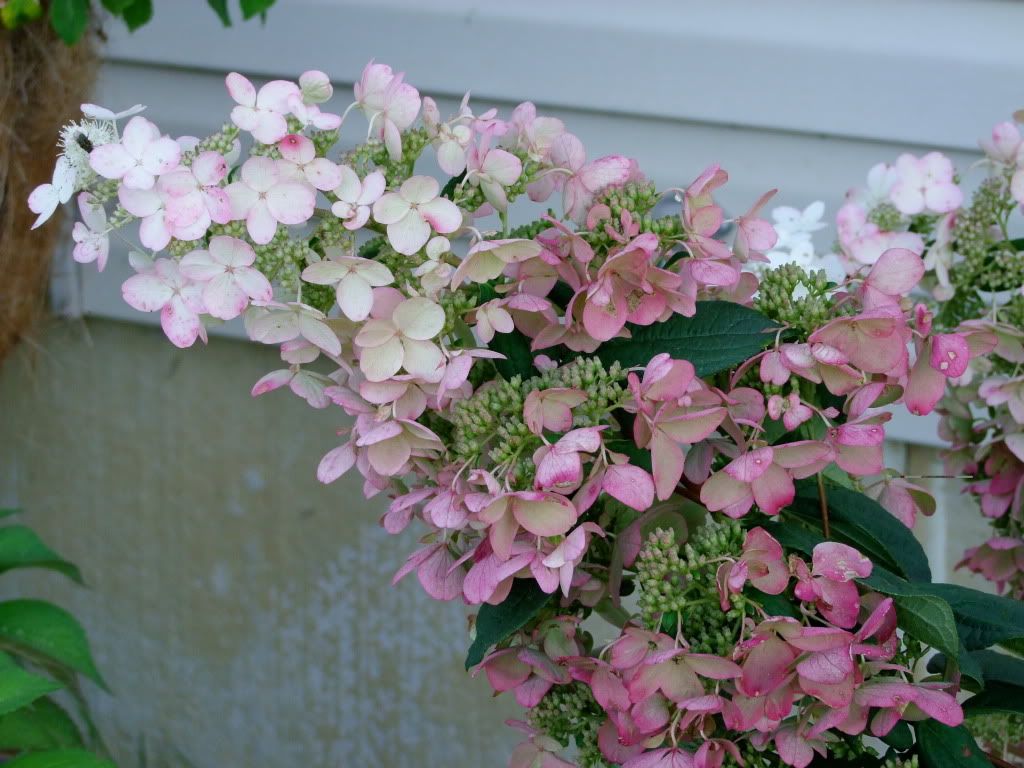 TIA for any feedback you can give on your Pink Diamonds and the color progression.