Is this Lace Cape Hydrangea
millieon
(zone 6a)
September 10, 2008
Hi,
I just plantd this Hydrangea standard and it will get afternoon sun. How much sun can it tolerate and is it a Lace Cap Hydrangea?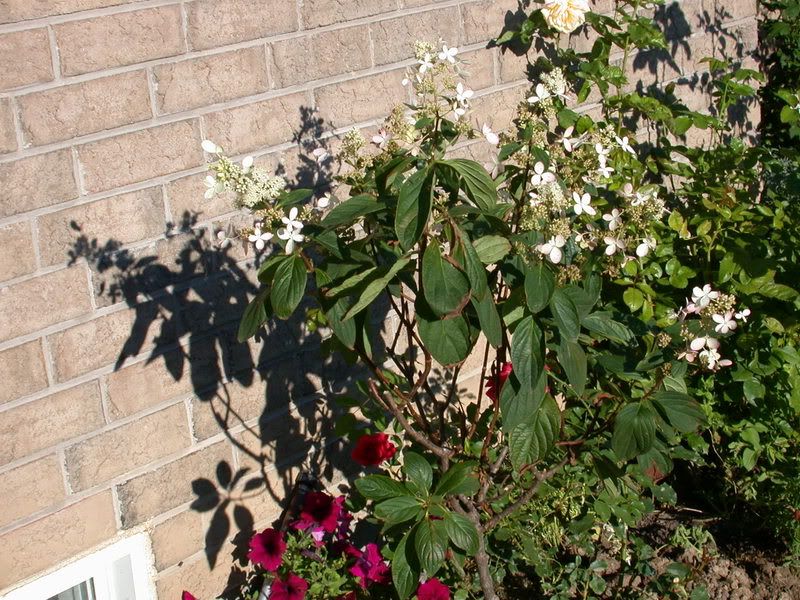 This other one is still in the pot and is in the front and doing well but it does get afternoon shade.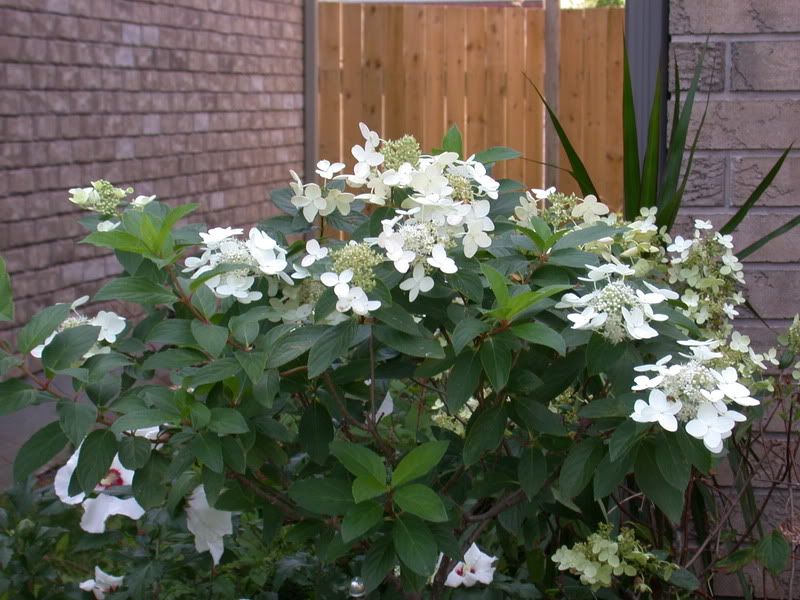 Originally had planned for this spot in the middle but my neighbor came over and said the other one would be better but now I am concerned about the sun.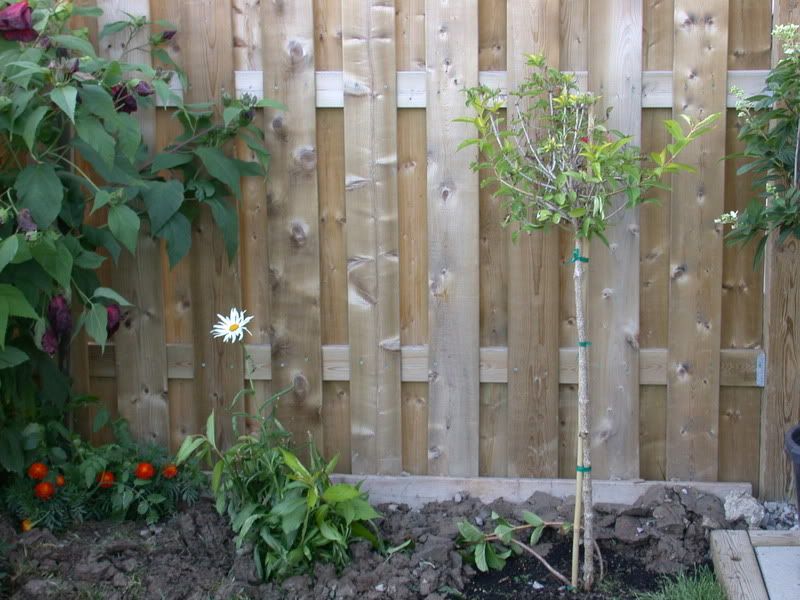 Can it tolerate afternoon sun?
Thanks.
Millie