What would you do?
Bethpen
September 15, 2008
Hello Hydrangea peeps!
I have two hydrangea questions....
First, here are my bushes in my back planter. The bushes are Nikko Blue and about 9 years old. They are really hanging low and heavy and I think I should prune them back. I don't mind if they don't flower next year, I'm more worried they'll get all broken.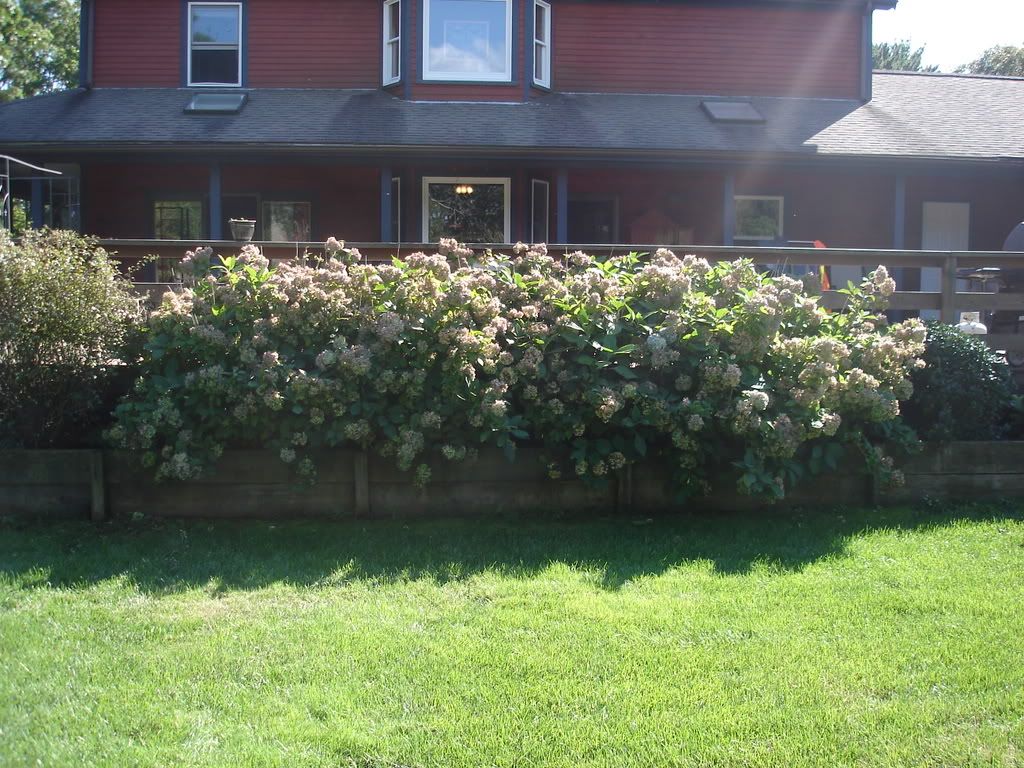 This is the side view.....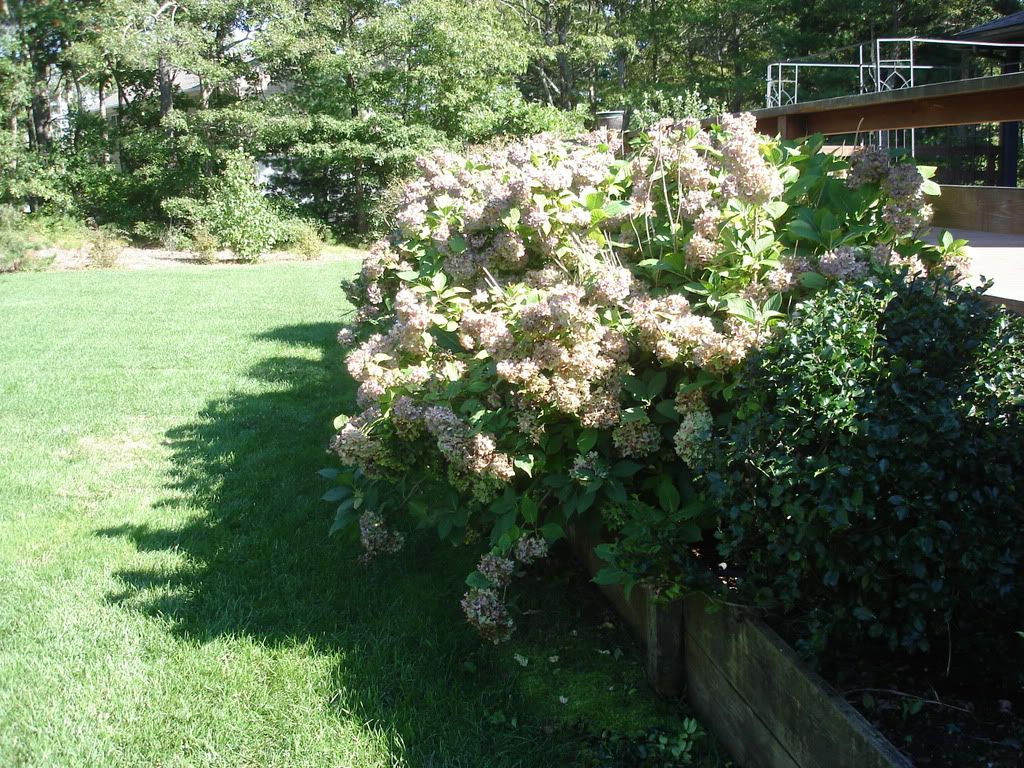 Would you cut them back? How far?
I also have three of these PeeGees near my pool. I cut them back a little bit in the Spring. We'd been unable to do much the year before due to some illness. Anyway, they went INSANE and grew probably 2-3 feet in some spots and bloomed like crazy! They are practically dragging on the ground. I read that I can leave those for the winter, but am afraid that the snow will break them. Especially since there are two or three foot branches that go straight up.
Here's another one...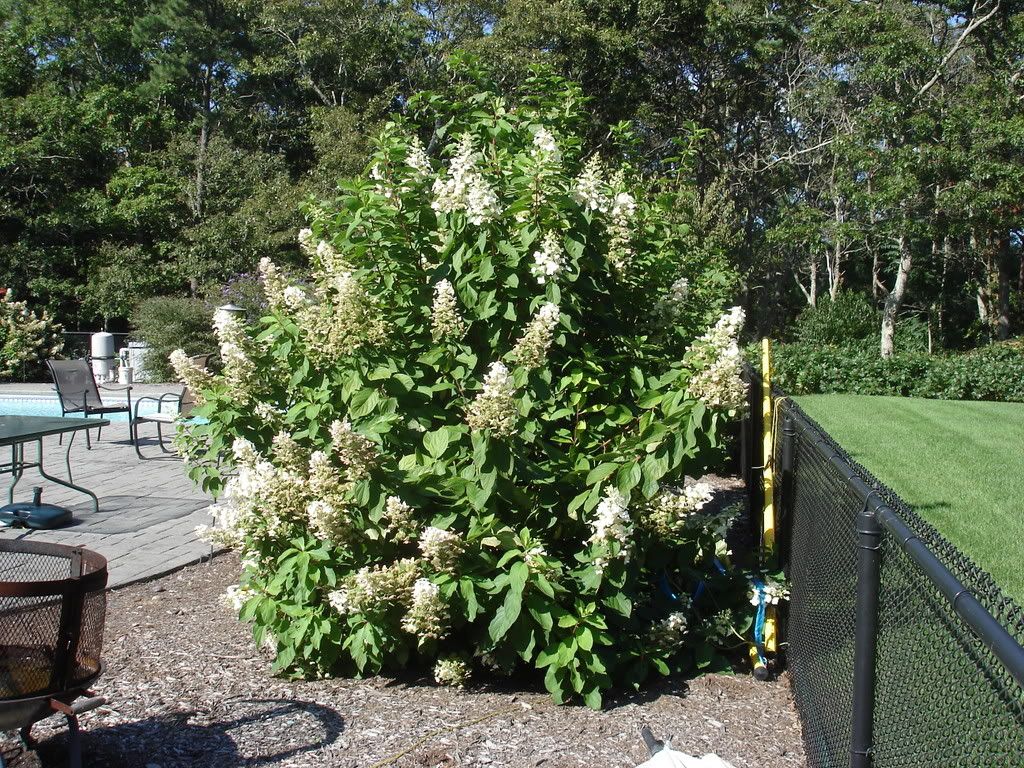 I'm not really sure what these PeeGees are, but they are really pretty and smell great. The bees were really happy with them this year.
Thanks for any advice!
Beth