My 1st post w/ pics.!
gardenofeden777
(8a central Louisiana)
June 2, 2012
I finally found a few minutes to dedicate to figuring out how to post pics! Here goes nothing.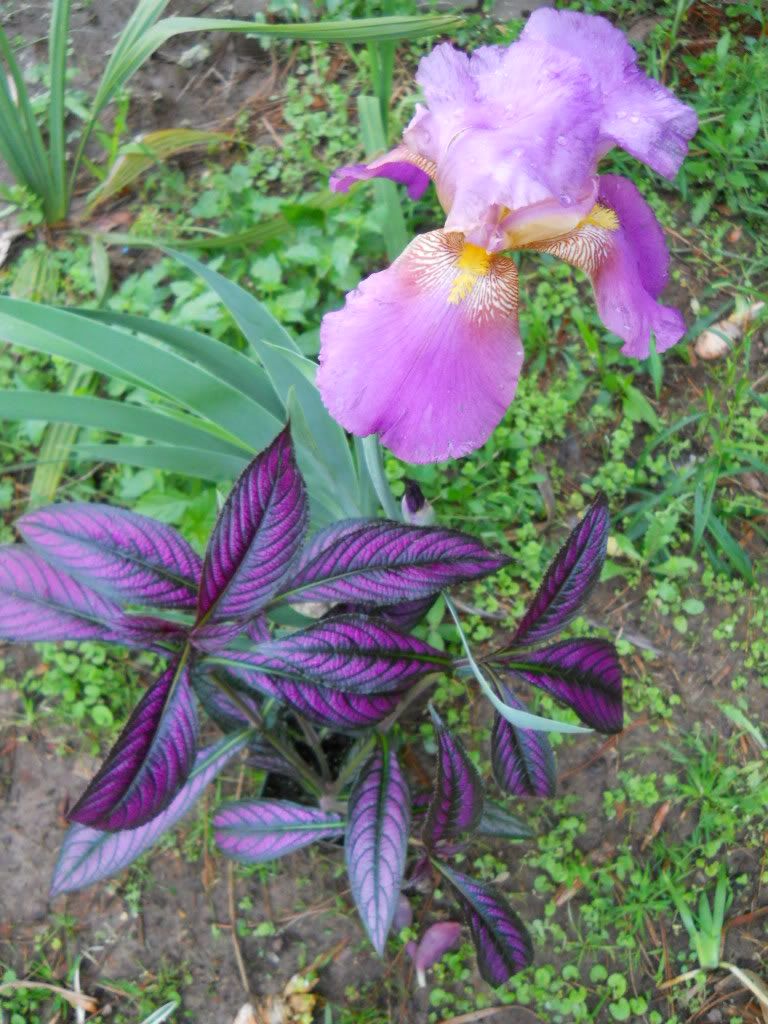 ..
noid Iris w/ Persian Shield (purple foliage)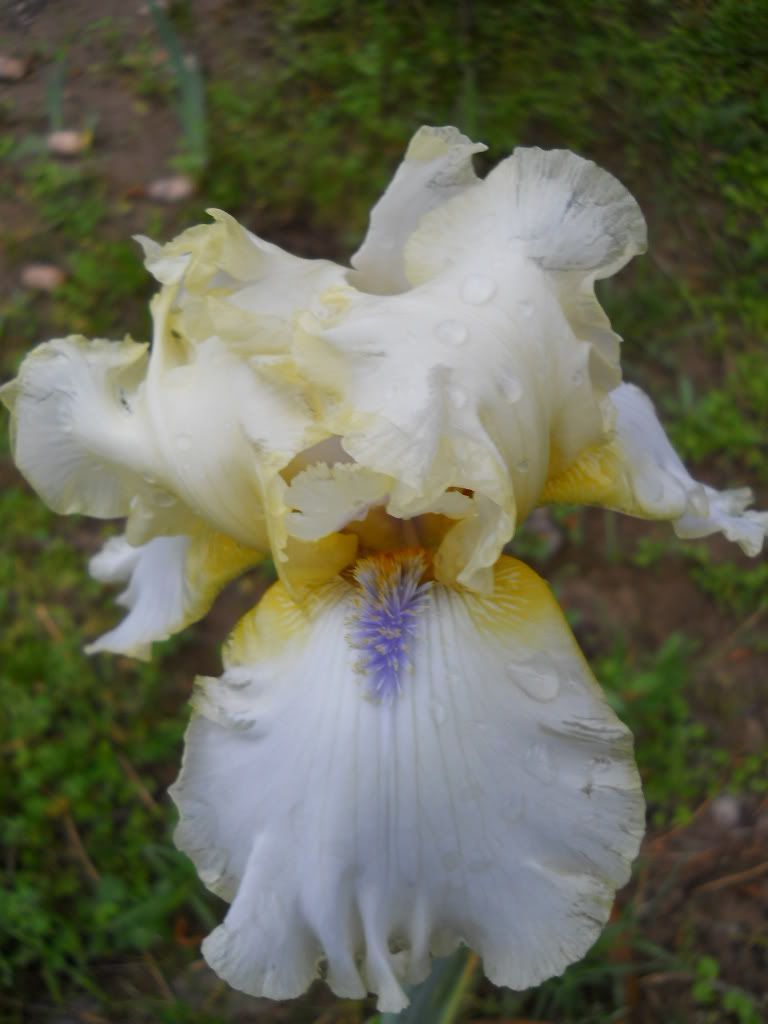 Cascade Pass Amazing substance on this one, the flower stayed perfect through a storm that destroyed my greenhouse.
I was thinking of putting it out of my gardens until that. The fact that it was there to greet me with a smile through the storm and tears made it a keeper!
And another noid, this was my very 1st bearded Iris given to me by a neighbor years ago. A dwarf it grows to about 12-14" tall in the sun and 8-12" in the shade.
And a few more pics of my garden. But soon to follow will be lots more. My husband actually takes most of the photos so I have to get them from his laptop to mine.