Rare Treat (pics)
hosenemesis
(SoCal Sunset 19 USDA 8b)
June 16, 2011
I don't grow Rare Treat, but I grow Classic Look, a similar plicata. I think Rare Treat may be even lovelier. Here it is at Matilija Nursery this last April 12: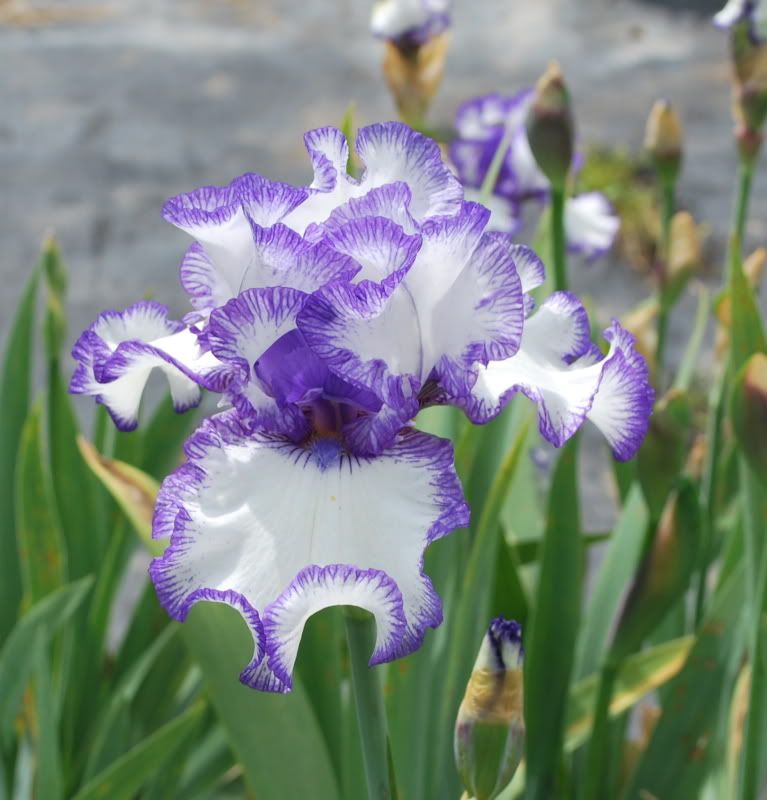 And a clump on the San Fernando Valley Garden Tour on April 10: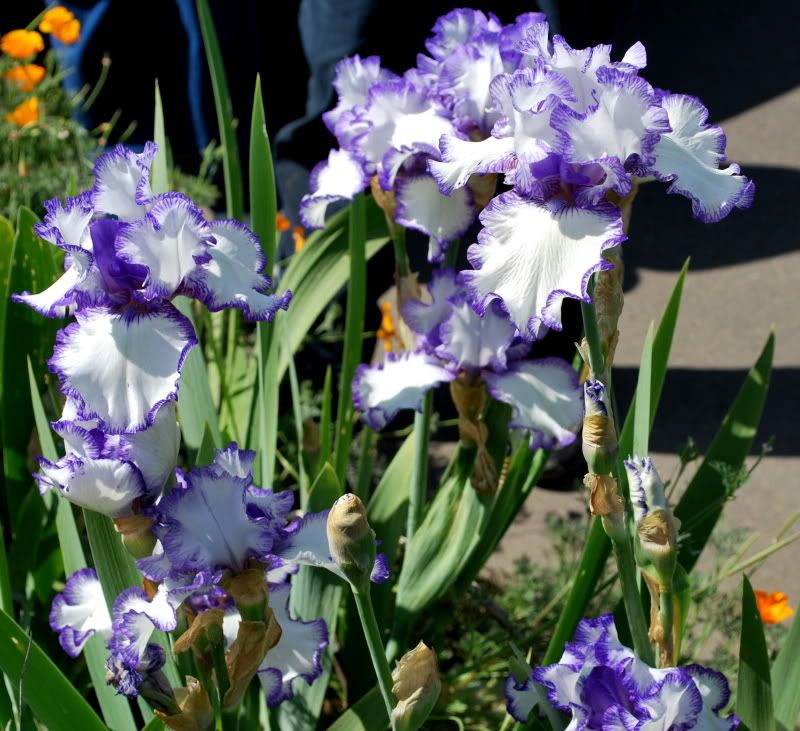 Here is a clump of Classic Look from several years ago to compare:
And a close-up:
I think both are beautiful. Classic Look has nicely flared falls. Rare Treat seems to have more ruffles, and that pretty pattern on the purple edges. Both are very clean and the contrast is great between the white and the blue-purple. The standards of both seem to glow in the right light. I don't know how prolific Rare Treat is, but once it gets going, Classic Look is a great performer, and it seems to do better in cold climates, according to some growers.
Renee