Total Recall pics
hosenemesis
(SoCal Sunset 19 USDA 8b)
June 10, 2011
It's rebloom time here in CA! I love one rebloomer above all others. Here are some shots of Total Recall this year and from past years.
Today, with Jennifer Rebecca and Cajun Rhythm: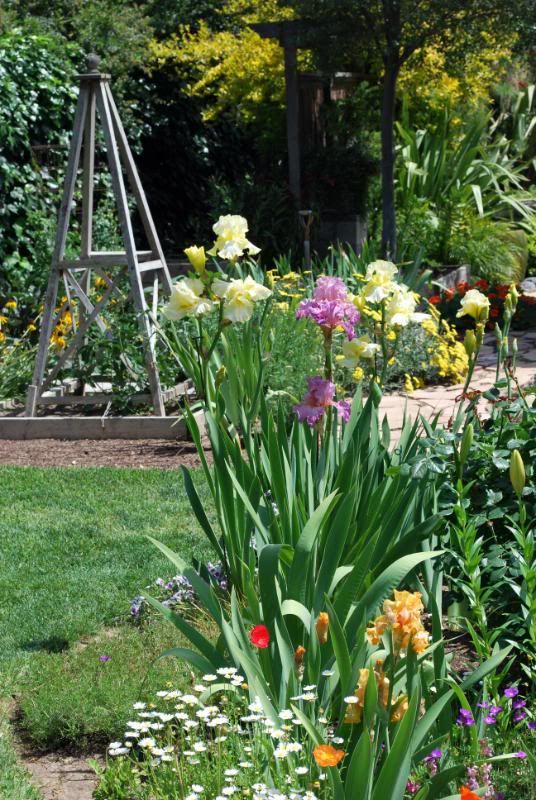 With Julia Child rose and lamb's ear earlier this year: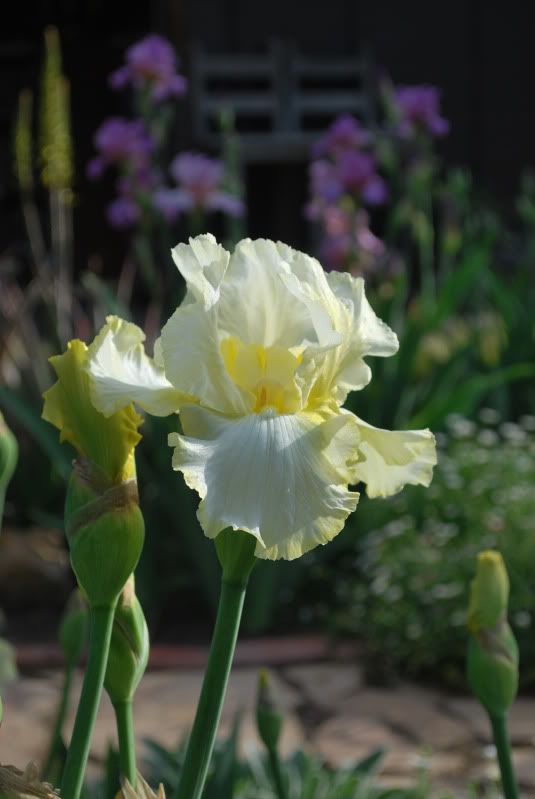 In a clump last year: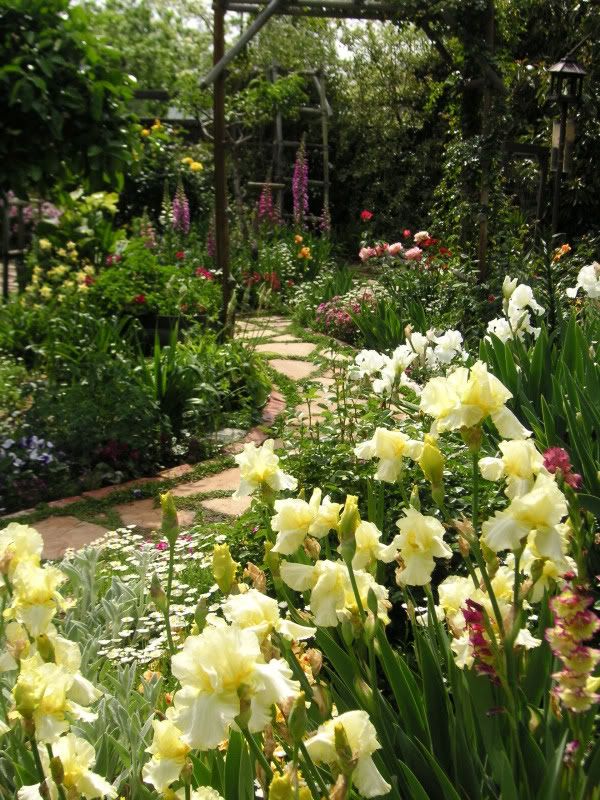 This is usually the first iris to bloom for me, and it blooms from March until July, then takes a month or two off, and continues to bloom from September until early January. Each fan blooms, so there is not alot of foliage without bloom like you see in some rebloomers (Frequent Flyer, for instance). I recommend this iris for anyone in the Southern California hot zones.
Renee