Overwintering Cityline Paris
Hi folks,
This is my second time to own a hydrangea. I didn't get to see my first one after winter since we move to a different house. So I wasn't sure if it made it or not. All I remember was that it was droopy even if it was planted in the eastern side.
However, this new one I bought yesterday have firm branches. But I'm not sure if I did the right thing and that is buying them at the wrong time of year for my zone, 5a.
Right now, it's 30F. I'm sure, half or 1 inch of the soil is frozen. On Wednesday, weather.com says that it's suppose to go 45F. But again, I'm not sure if it's fine because I read that in order to make it successful, the root has to grow.
Anyways, the 3 pots are in the garage now. When I bought them, there was already a new leaf coming out. Not sure if it's a leaf. Can I overwinter them in the garage? Do I water them once a month? Do I blanket them but not cover?
Here are they.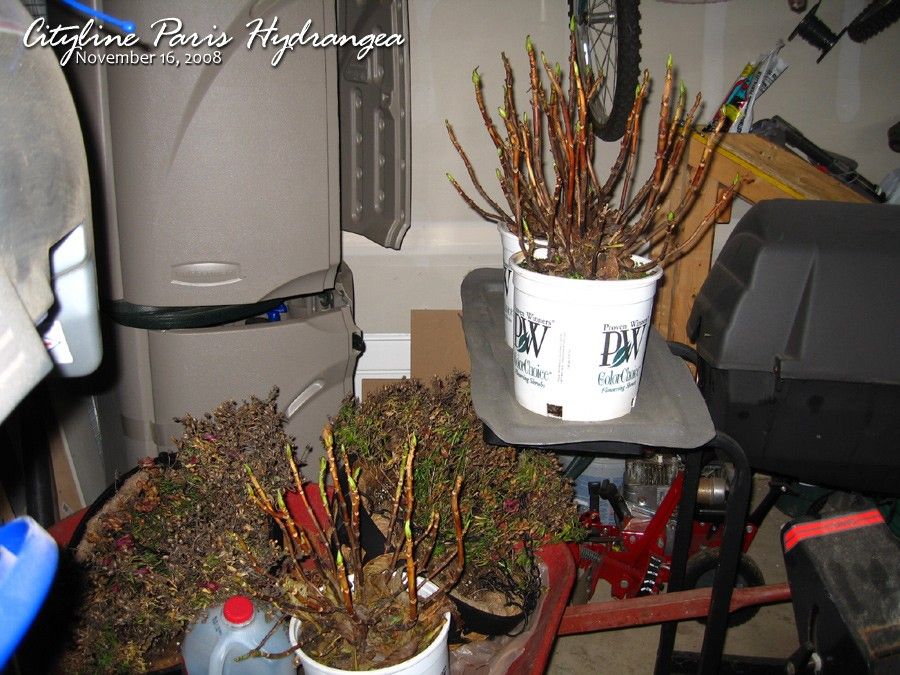 Thanks!