Tallest Iris Ever!!!!!!!
timberohio
(6)
June 7, 2008
Hi all,
My Spuria has finally bloomed. I have 3 stalks currently blooming , But one has way out grew all the others.
This is a picture of it. My daughter (not real thrilled I asked her to stand next to them) is 5ft tall. It was the same size as her last week. As you can see it really shot up in a weeks time.
and here is a close up of the bloom.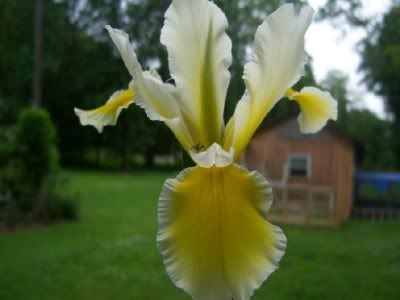 I know this isn't as popular of an iris as the TB's, but it is my favorite. There will be about 3 to 4 more flowers that bloom on each stalk.
Thanks for looking
Andrea