Is this leaf-yellowing normal for cowpeas?
anney
(Georgia 8)
June 21, 2010
This morning I noticed that my cowpeas had a lot of chlorotic lower leaves, and without thinking, I removed them, leaving the plants pretty much like this. They look pretty healthy above the area where the yellowed leaves were.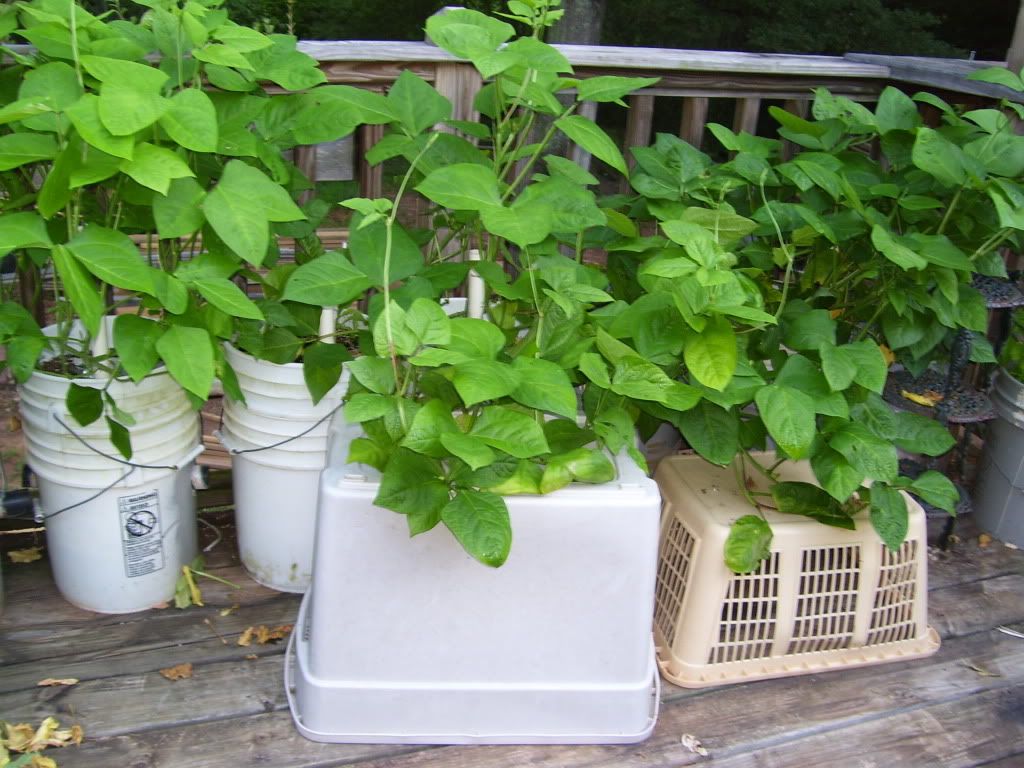 I'm growing them in self-watering containers and haven't noticed this condition in other years when I've grown them in-ground. Here is a pile of leaves I removed:
They're yellow or mottled green and yellow, with a few crisp brown ones that dried up. The leaf-stems of the affected part of the plants fell off easily. The only disease condition I could find that causes yellowing leaves on cowpeas is Southern blight or severe aphid damage. The plants don't have aphids. While cowpeas generally don't get diseases, Southern Blight is one of the common ones they do. I thought cowpeas had very few diseases and would do fine on the elevated deck away from garden diseases, etc. But maybe nothing is wrong with them and the leaf-yellowing is normal. Does anyone know?
They still haven't made blossoms yet but I assume they will before too long.