Shelled Black Jungle Butter Beans.
dlsm
(Z9b Titusville Fl)
June 14, 2011
Hi Everyone,
Here is a picture of a 13 X 9 dish full of black jungle butter beans. These are going in my freezer.
The bean really produces a nice size shell, with up to 4 large beans in each one. When picking the beans, each spike will have a hand full. I will grow these each year in the future.
The end product.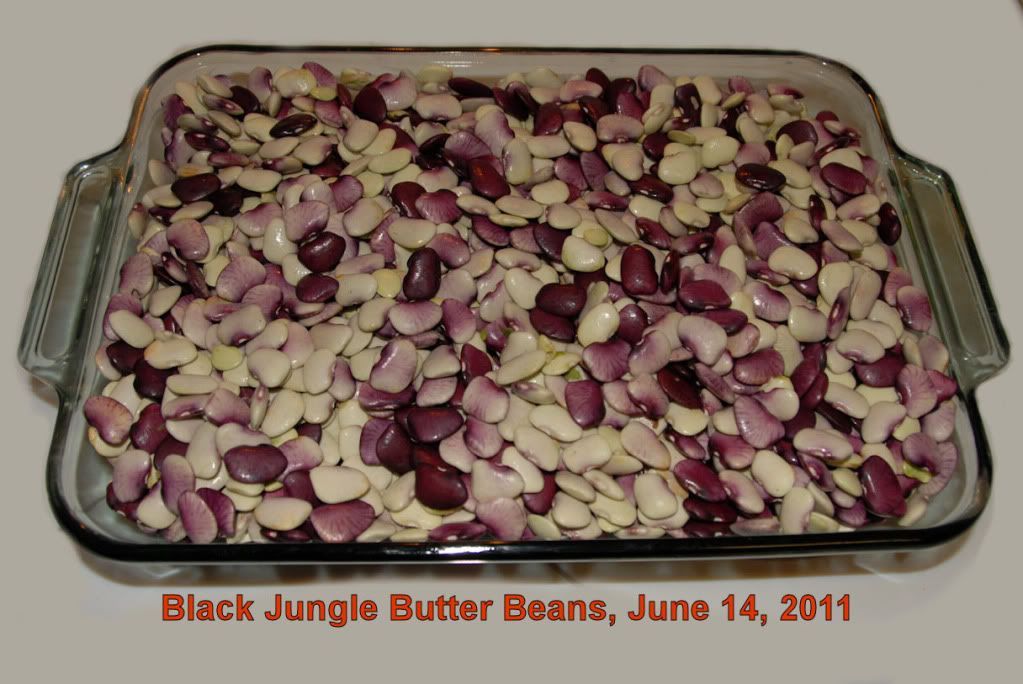 This is my first year of growing these beans.
Luther