The lilies are starting, the lillies are starting :-))
newyorkrita
(z6b/7a LI NY)
June 16, 2009
The lily bulbs are just starting to flower around here and hopefully the show will continue thru much of the summer. I have so many new ones planted this spring that I don't know when they are supposed to bloom here. Was trying for lily blooms from now until August.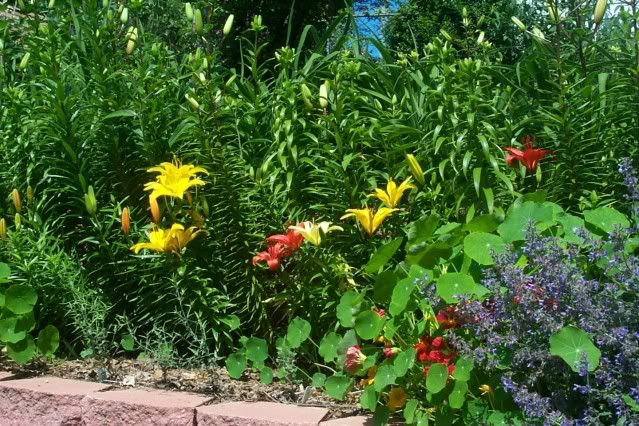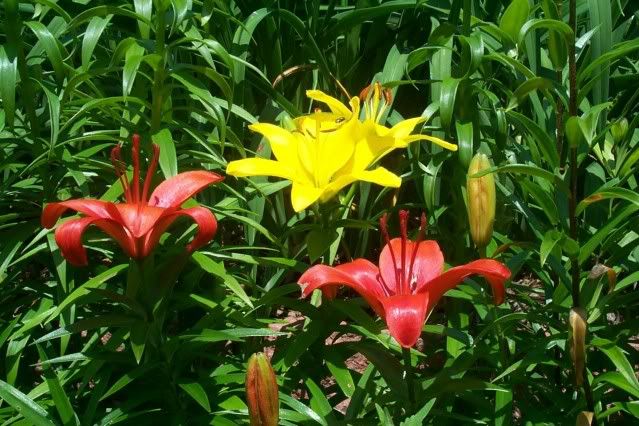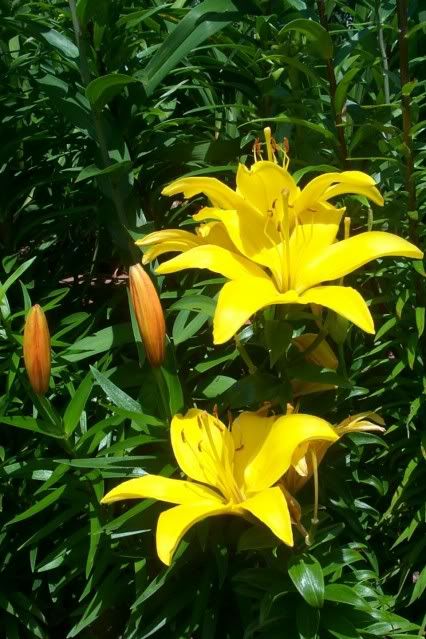 Pictures above are Lilies in my terraces garden.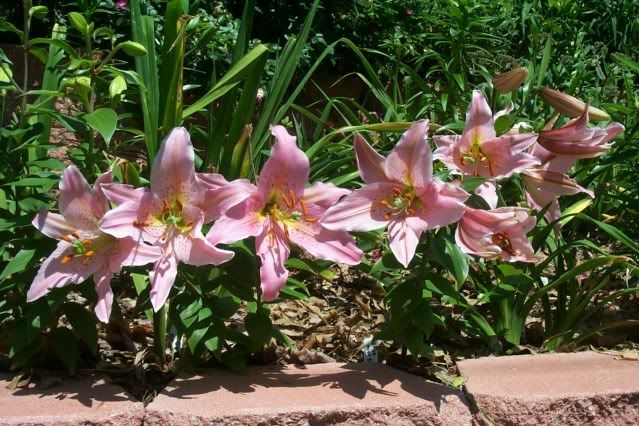 Miss France Oriental Lily.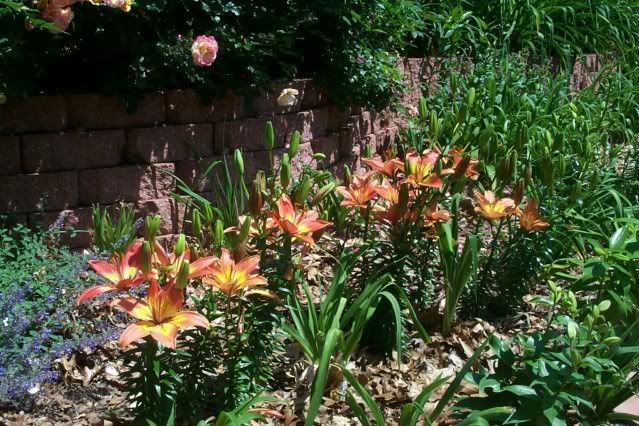 Jacqueline Lilies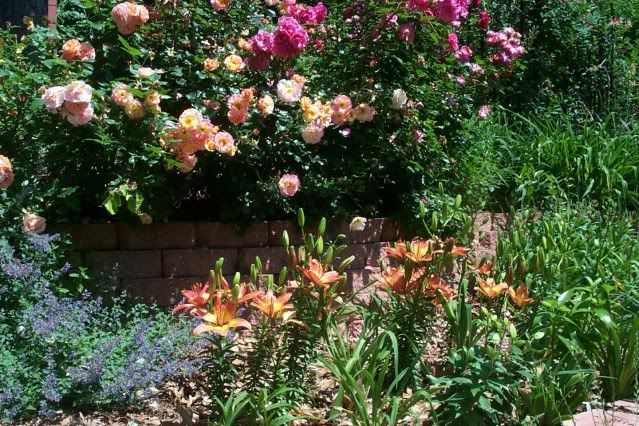 Jacqueline Asiatic Lilies in the new planter box bed in front of the shrub rose section above it. This entire bed is newly planted this spring with lilies and daylilies.