Received Exline Iris Order - Thanks To All Of You
dementieva
(Zone 9 - Houston)
September 14, 2011
Howdy, folks. Some of you know me from the Daylily forum, but I've never posted in Irises before.
I learned with daylilies that the best way to learn what is a good performer is to combine reading popularity polls and learning from other people's personal experiences. So this year when I was looking to buy a few irises, I gave this forum a lot of input in what I ended up buying.
Anyway, I ordered from Jim Exline because of generally good reviews, late order cutoff date (end of August), good prices, and the very large variety available. He turned out to be excellent with communicating as we figured out what would be the best time to ship.
Here is what I received today in the mail: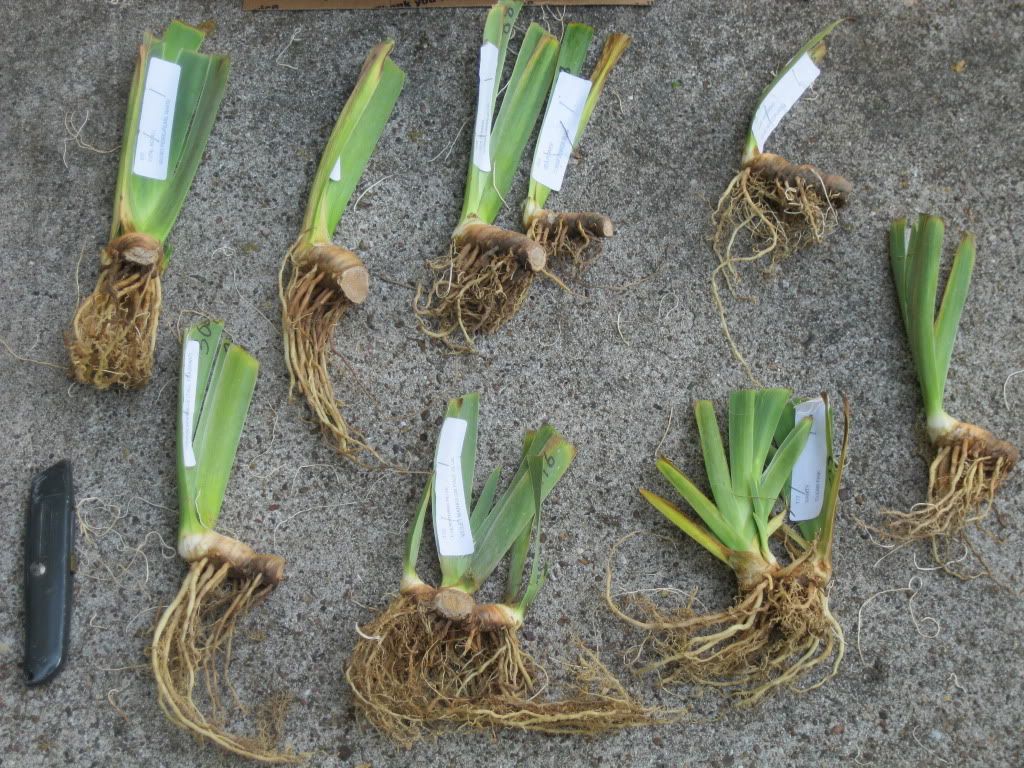 Ok, so I didn't receive the box knife. But the rest of them are:
TOTAL RECALL
SEA POWER (plus a bonus fan)
VANITY
EVERYTHING PLUS
DUSKY CHALLENGER
VICTORIA FALLS (bonus)
SURF AND SAND (bonus)
BLUE SAPPHIRE (bonus)
Anyhow, I'm posting here to thank everyone for their honest recommendations and to give a big thumbs up to Exline Iris Garden.
Nate