Asiatics & Aurelian off-color... (pics)
northspruce
(z3a MB CDA)
July 18, 2006
Anyone know why some of my lilies bloom with less red than they should? I have 'Tinos', which is supposed to be white at the edges of the petals, then yellow, then a red patch inside. But they bloom with little streaks of red at the most, sometimes just all yellow and white. This is the best one this year...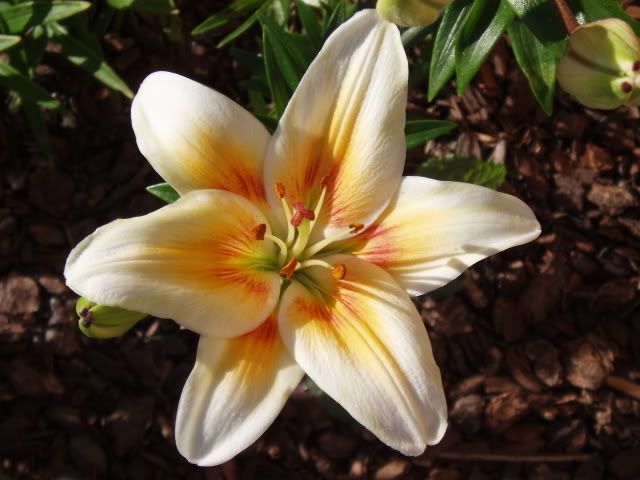 I also have 'Cheops', bright yellow with the same red patch, but the red patches are just small red streaks:
And an Aurelian, 'Bright Star', supposed to be dark orange inside the petals but it is washed out yellow.
Is there a cultural fault that could cause this? I have had Tinos for 4 or 5 years now (it's in part shade) and I'm sure the first year it was how it was supposed to be. The other two are new this year and planted in full sun. Thanks if anyone can give me any advice.