Now what???
Hi everyone,
I'm new around here, and new to gardening. I have been bothering the kind folks in the "Name that plant" forum an awful lot.
I know very little about lillies, and I am learning as I go. I was so very excited to see my first blooms...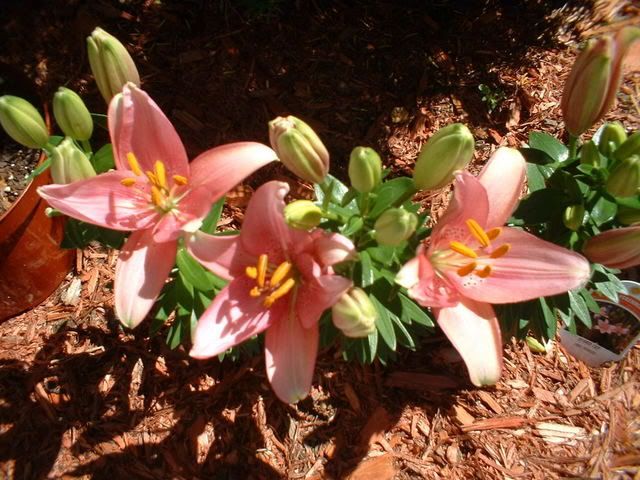 that were blown off during a storm. The remaining buds eventually bloomed, and were prettier than than the first.
But last night, another windy storm with heavy rains left them bare. Here is what they look like today...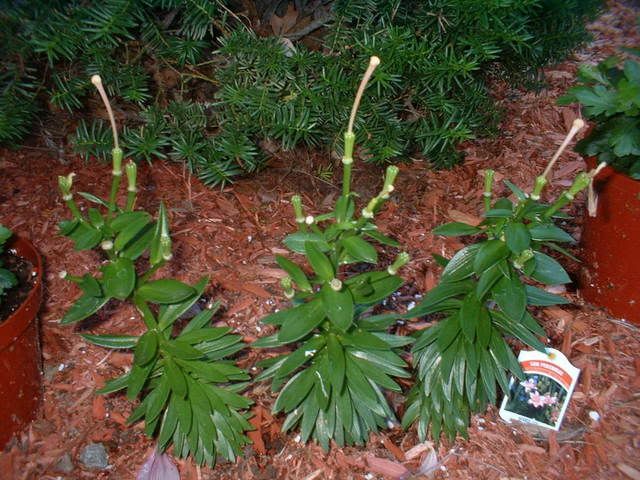 Will they grow back this year? Is there anything I should do now? I would greatly appreciate any advice given. Thank you!!