Cathedral Windows
Steve Massachusetts Zone 5b
June 10, 2012
My Cathedral Windows looks a bit different from how it looked last year and different from the pics in the Library.
Here's last year's plant in August.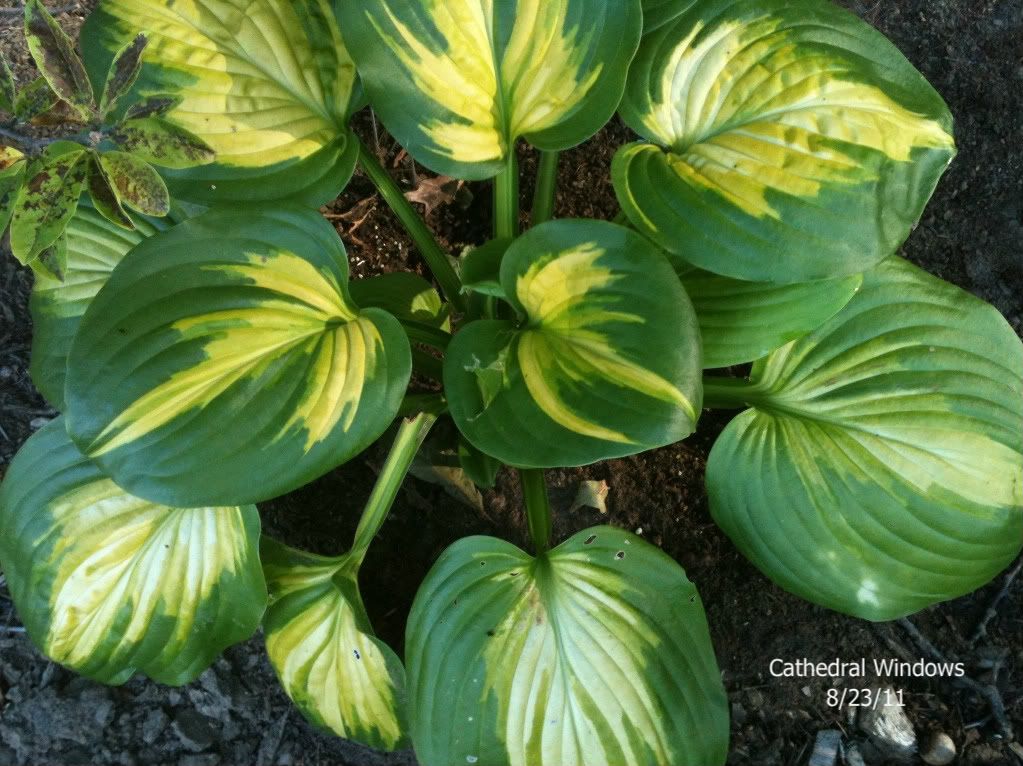 Here's a picture of this year's version.
It seems that as it has gotten older the middle has gotten smaller. The pattern is the same just diminished. Please post your pics of CW. I'm interested in knowing if this is a common maturation pattern for this Hosta.
Thanks
Steve