yes, i have grass
I have a recent post called potential new sites? and a few of you have commented on the grass they see in the pictures and how I need to convert it to hosta's. Well, let me just say 'it ain't going to happen'. This is brand new sod, 600sf, my husband and I just put in the end of May. 20 years ago this was full of mature oak trees, way too many trees. We took a lot of them out but it wasn't enough and we ultimately got oak wilt. So 3 1/2 yrs ago every oak tree in the yard and surrounding woods came out, and then our well ran dry (I can laugh now, sort of). It was a mess, hot, dry, weeds only and tons of oak stumps/roots, and no shade in sight. So here are a few pictures of what we now call our back yard curb appeal. Not the best of pictures due to where I was standing but I think you get a good idea.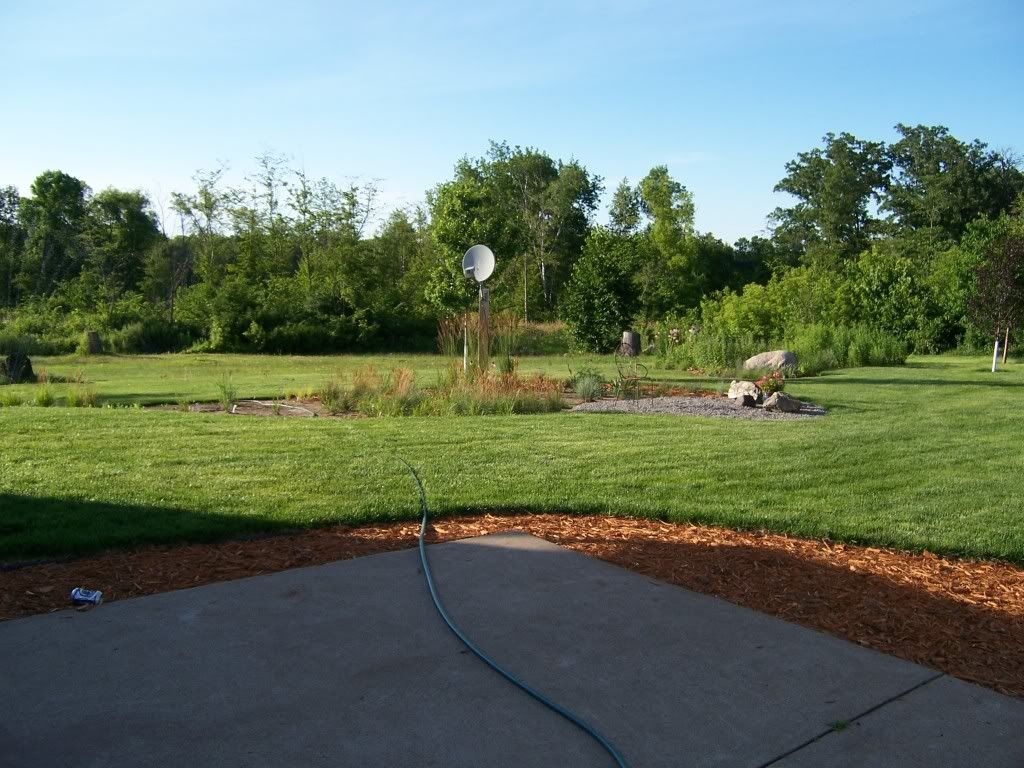 These pictures were taken tonite at 7pm. I am standing at the corner of my house looking north. These are 2 native gardens I have planted. The farthest one is 3 yrs old, mostly flowers, some grasses and the closest one I started last fall, mostly grasses, some flowers. Another work in progress.
This is to my right along the shop. Someone mentioned in my other post they saw something white and thought it was landscape fabric. It is house wrap under the mulch paths, leading up to my hosta's only. It has proven to be a good weed barrier, ran goes thru but weeds don't come up. There is usually a chair sitting there, its a perfect stop to relax and watch the hummingbirds.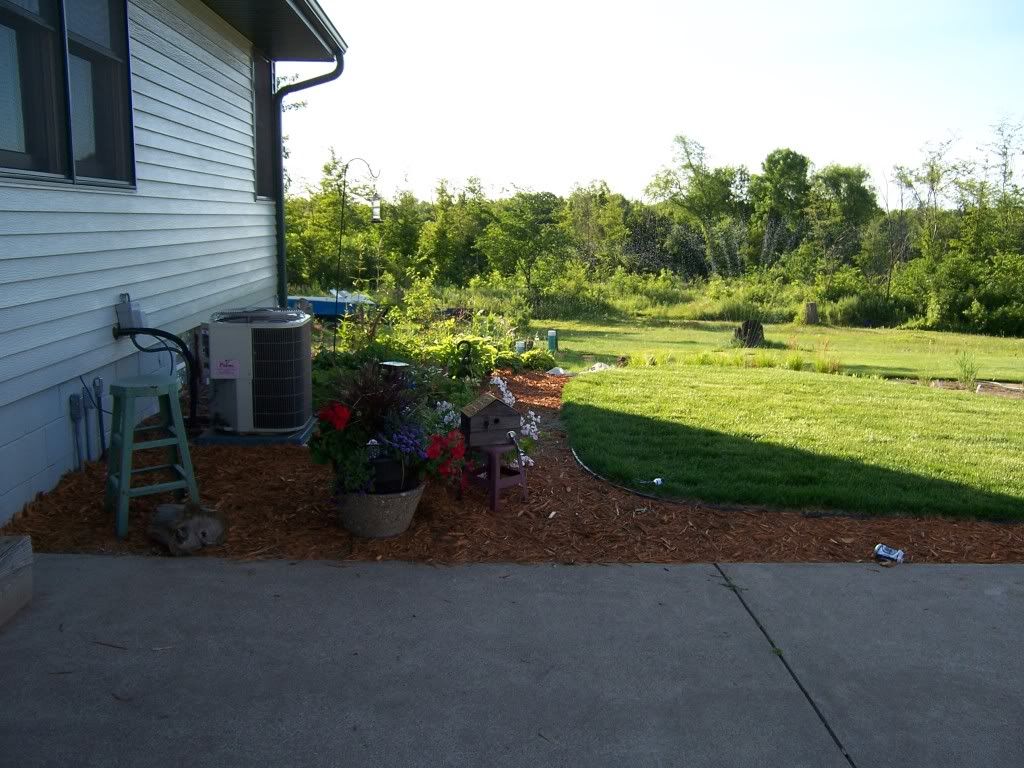 This is to my left, along the back of the house, dropping off sharply to our walk out basement. I am hoping steps can go here and maybe another hosta site.
I have gotten better about placement and am finally getting less burn, but it is such a bummer to move them, which sets them back a bit. I did take Ken's advice and moved the 5 hostas in the middle I just wasn't happy with. I planted 3 of my new ones and opened up space for probably a couple more.
Live and Learn. Thanks for looking. Thanks to everyone who posts pictures and the advice/comments given.
Jodi