If I may show off my bean arch (in its first year).......
alisande
(Zone 4b)
August 20, 2010
This cattle panel arch is the most exciting thing to happen in my garden this year. And now it's covered with pole beans (Kentucky Wonder and Fortex), just as I envisioned when I first heard of bean arches on these forums.
My son and I are thinking about where we can put more arches.....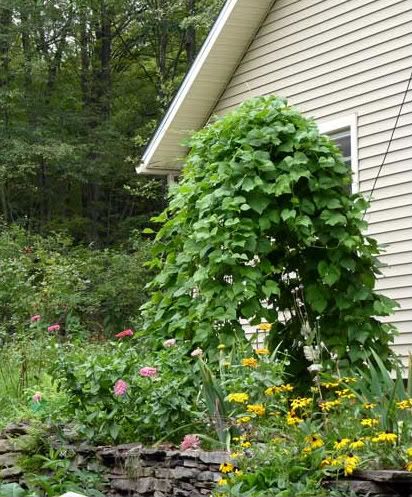 Thanks for letting me share!
Susan