Please Help Identify What's Plaguing Seedlings
squirrellypete
(z7b AL)
December 31, 2012
Okee doke, I set up my first lighted shelving rig some weeks ago and started my first seedlings. I am a total noob at growing veggies from seed, let alone growing indoors under lights. I did not use sterile potting mix (yes, I know it's a no-no but my options are a bit limited by price and limited local selection). I used my own mixture of cheap potting soil, sphagnum peat moss and perlite until it was a consistency I felt comfortable with....wouldn't stay soggy but wouldn't dry out overnight.
First major ooops.....I did let them get too dry once and they suffered for it. Many things wilted, especially the broccoli. Tomatoes seemed relatively unphased.
Watering on a much better schedule now, letting top of soil dry out some between waterings but not throughout. Most of the plants seemed to be recovering nicely and once they did I fertilized with diluted fish emulsion to which they seemed to respond to overall.
Problem....as you can see in the pics there is some kind of pest or disease infecting the leaves. Sorry some are a little blurry....best my camera can do.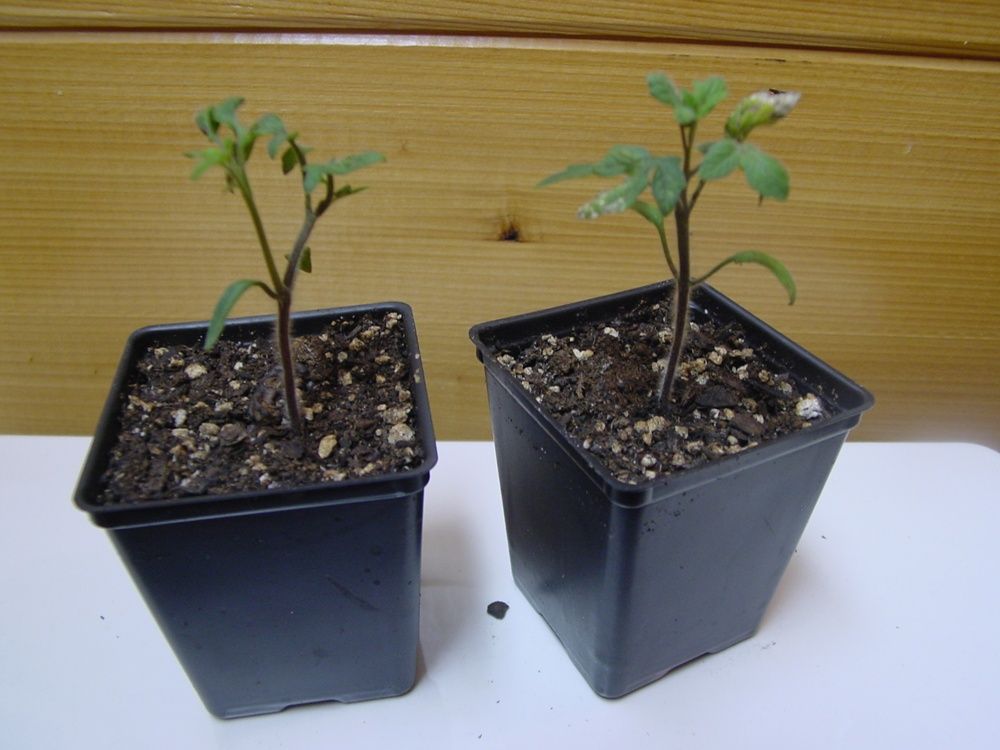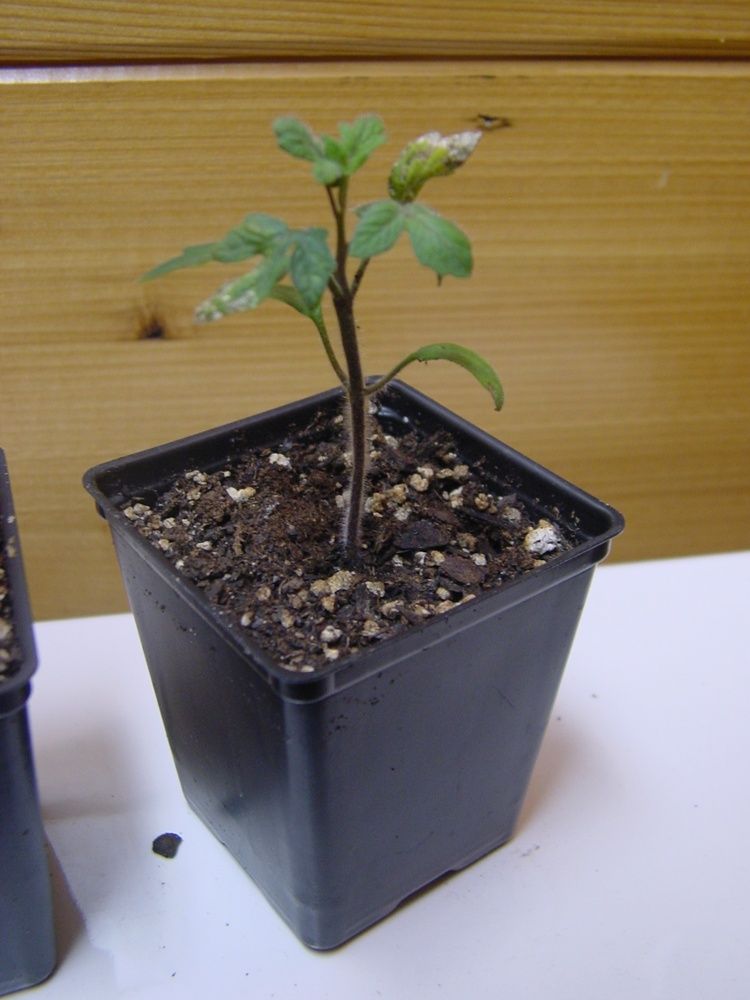 See the tiny black specs on the left infected leaf??
I've shown you the tomatoes but other plant varieties are showing the same thing, notably the lettuce. The least affected seem to be the herbs, basil and cilantro. Initially I was leaning toward a pest but I'm hoping you guys can help me identify it, be it pest or disease or both and suggest a course of action. It begins on the leaf edges until the leaf becomes paper-like. There are also very tiny black shiny specks in this browning area. Again, I can't figure out if these belong to a critter or the result of a disease. Other leaves seem healthy enough and unaffected at this point. I don't want this to get out of control if I can stop it. We always have a lady bug invasion in our house every year and A few survivors have set up shop in my growing area and will fly around the seedlings. Lady Bugs shouldn't have any downside, right? I've also noticed one or two tiny flying gnat-like critters. I've heard ya'll talk about fungus gnats but as this is my first time indoor growing I wouldn't know one if it jumped up and bit me.
Advice is appreciated. I'm going out of town in a week and will be setting my lights up on a timer and having someone water for me if needed while I'm away. I don't want to come home to a vegetable leper colony! I was concerned about trying something like a Bayer 3-1 product on such young plants, didn't know if it would harm them. These are a long way off from being harvested or producing fruit so I'm not opposed to chemicals if it's called for.
Thanks for any tips.
Danielle