Odd square bean - really p. vulgaris?
bella_trix
(z6b SE PA)
September 28, 2008
I grew Afrikanische Rote beans from SSE for the first time this year. They have a really unique shape. I've never seen a bean that was square (well, really a parrallelogram). It got me wondering if the species was correct. Has anyone every seen a another pole bean this shape? It looks closer to a crowder pea (in the pod, too), but it grows like a regular pole bean, so I'm pretty sure it's not. It's from Africa and used for intercropping with corn. I grew it this way and it worked very well.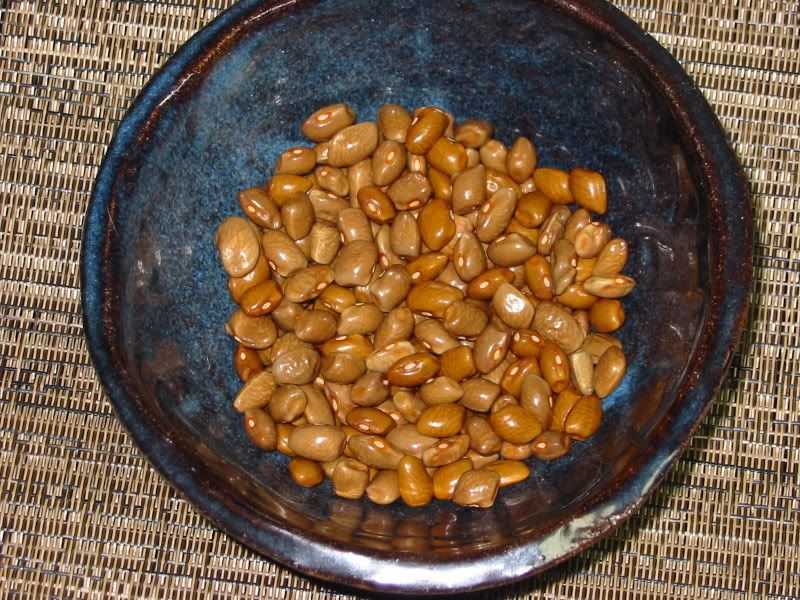 Pretty, isn't it? My cat thinks it looks and sounds like a piece of dried cat food (which he's not allowed to have anymore) and pulling out the beans. I keep yelling "bean!" at him, but he doesn't get it.
Bellatrix