Odd Bean
jimster
(z7a MA)
September 13, 2006
While picking over a bag of store bought Yellow Eye beans, preparing to make a pot baked beans, I came across one which was different from all the others.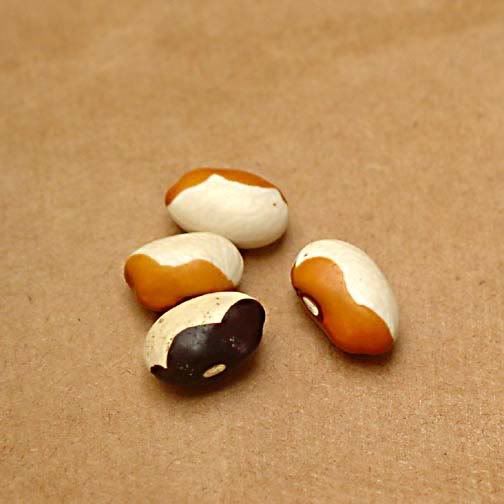 Yellow Eye beans look like Gurnsey cattle. This one looks like a Holstein. I've used many bags of Yellow Eye beans and this is the only one I've seen with this coloration.
So, there are two questions. What do I have and what should I do with it? Which leads to other questions. Is this just a bean of a variety I didn't know about which fell into the Yellow Eye bin. Is it a mutation? If I grow it out next year (imagine the anxiety of trying to successfully grow out a single bean) am I likely to get more 'Holsteins' in future generations? If yes, are they likely to be different from Yellow Eyes in any way except color?
BTW, I believe the name 'Holstein' is already given to another bean.
Jim