3 Hostas shade v. sun
hostahillbilly
(4)
June 9, 2012
Here are three pics of Hostas 'Salute', 'Paradigm', and 'Liberty'. First in 'dappled light', then as a trio in a ot of sun:
'Salute' lower centre:
'Paradigm':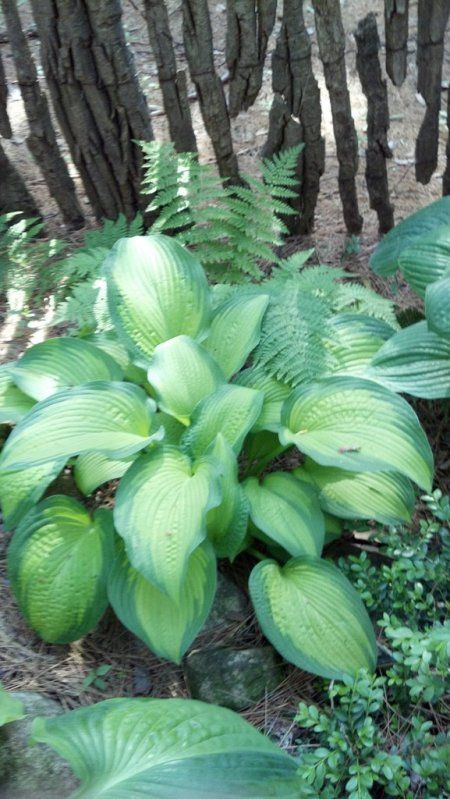 'Liberty':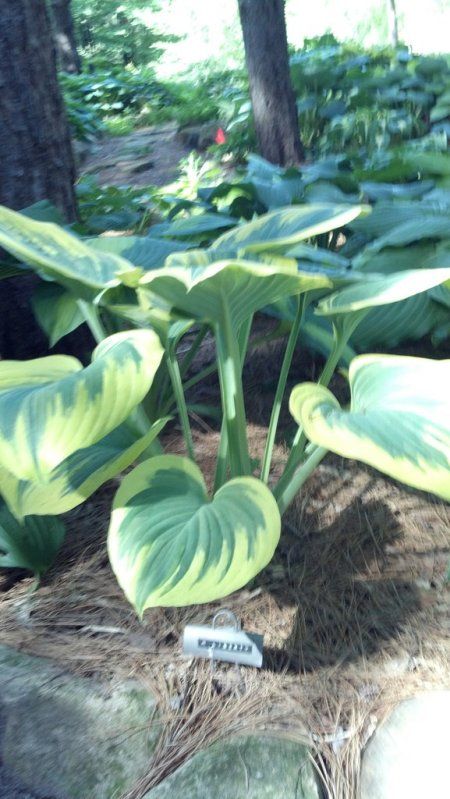 All of the above are about twice as old as the examples in the following trio of them in a lot of sun: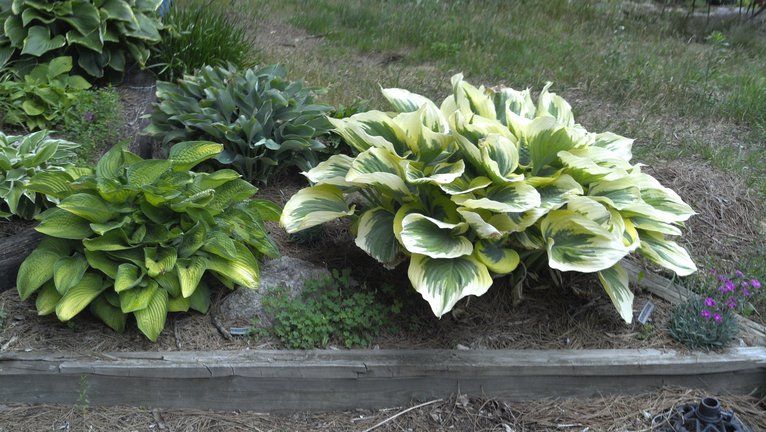 Conclusions. First this IS Zone 4. Second, all the sunny ones, despite being there half as long are noteably more than twice as large and thick (note that my wife 'stole' at least half of Hosta 'Salute' in the sunny bed this year, whilst I SCREAMED MY HEAD OFF! I AM a man, so bigger is better, IMHO, teehee!
Yes, the sunny ones have lighter (faded?) colors as the season goes on.
FWIW,
hh
and happy trails!