Who can stop with just one?
smithstudios71
(5)
June 12, 2014
Not me that's who!
I got a delivery today! I have pictures of them fresh out of the box, but none of them potted. I will post those tomorrow. I went into town today to the Hosta Lady's house, she has quite the collection! We are becoming best of friends! Needless to say it was 10:30 pm when I got done potting.
Anyways here they are:
H. Blueberry Cobbler, H. Warwick Comet, H. Flemish Sky, H. Brass Ring, H. Devil's Advocate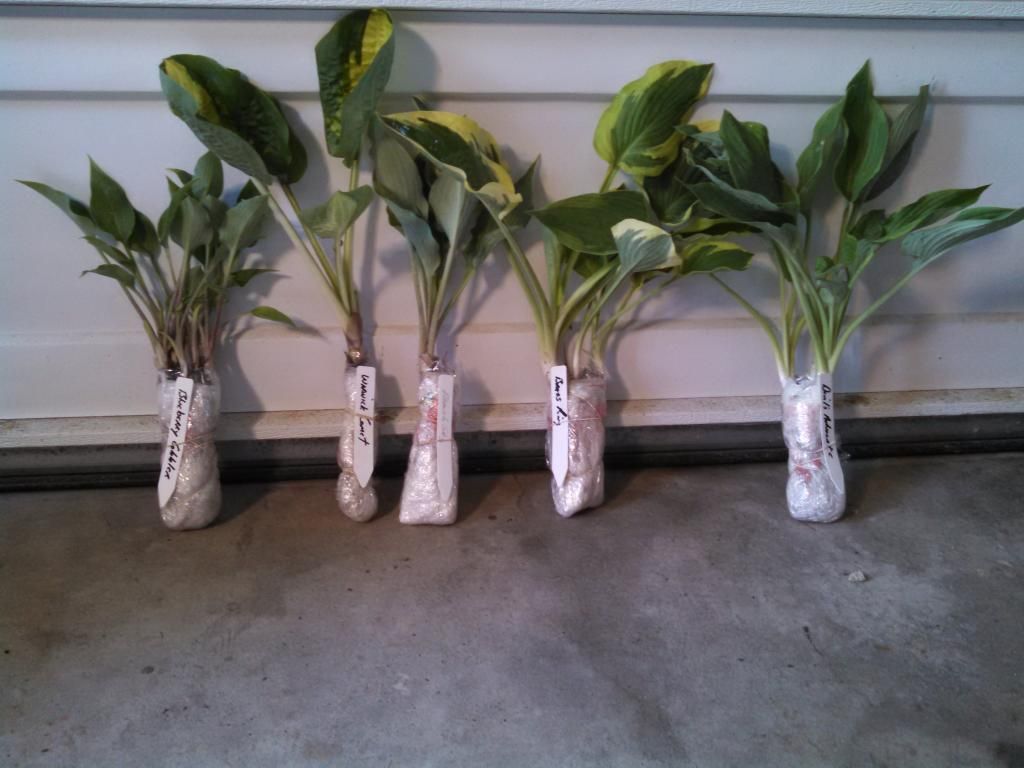 H. Riptide, H. Fumiko, H. Tickle Me Pink, H. Swoosh, 2 x H. Purple Heart, H. Autumn Frost

Look at the size of that Swoosh! At least 10 eyes! Blueberry Cobbler is about the same!
Actually there is not a shabby one in the bunch!
So far 2014 has been a great hosta year for me.
This post was edited by smithstudios71 on Thu, Jun 12, 14 at 23:08