Chistmas Limas
dlsm
(Z9b Titusville Fl)
December 21, 2012
Hello Everyone,
I have been out on a medical. But I'm gardening again. it is in my blood and I get the urge to grow vegetables. Here is a picture of some White Christmas limas I picked today.
My wife put ten packages in the freezer
this past week. Also several packages of Throgreen Limas.
Christmas Limas for Dinner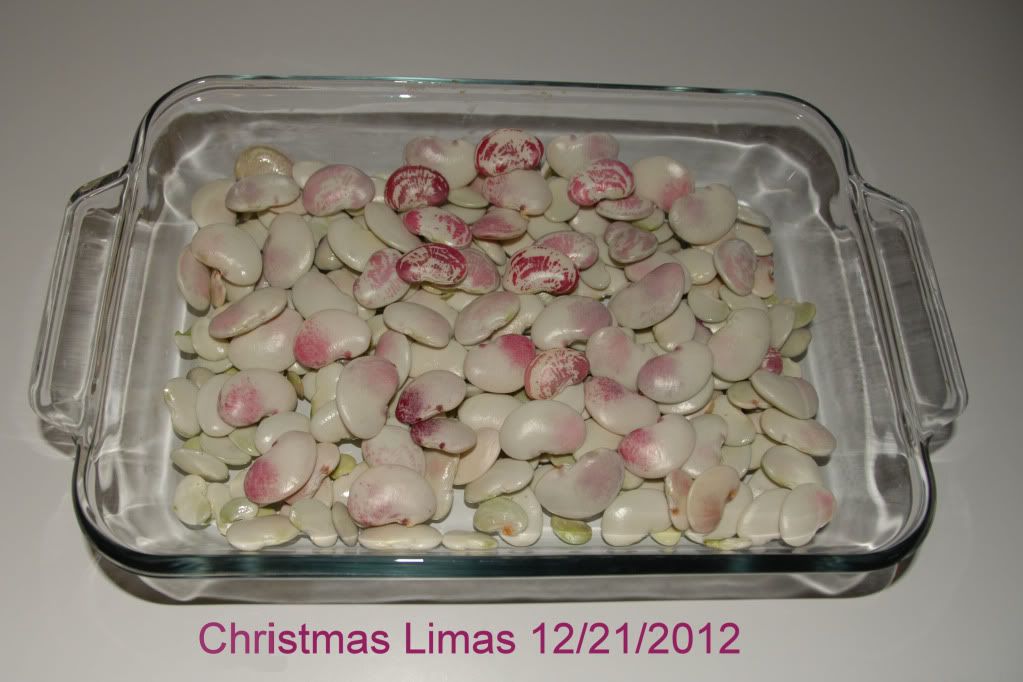 Luther
This post was edited by dlsm on Fri, Dec 21, 12 at 11:51