Japanese Maple Bloodgood, Questions????
Ok well I bought these sprouts online and they will be my first ever tree, one of them I will let them grow naturally and the other I shall bonsai it :D, Some questions wanted to ask,
First How many times should I water the sprouts
Second How much sun do they need, What I mean is how long should they be in the sun
Third Can it be too cold for them because right now it is 69F
Im sure that's perfect for them,
I just want to make sure I grow them right so they wont die because I know they can be hard to grow,
We had a one bloodgood out in the yard that was close or was 4 feet tall and for some reason IDK Y but it didn't survive the winter?? but Just as spring showed up, three more bloodgoods popped out of the ground where the old one died so Im trying to take care of them.
Also Do I need to move the three sprouts or will they grow just fine together, don't want them to be crowded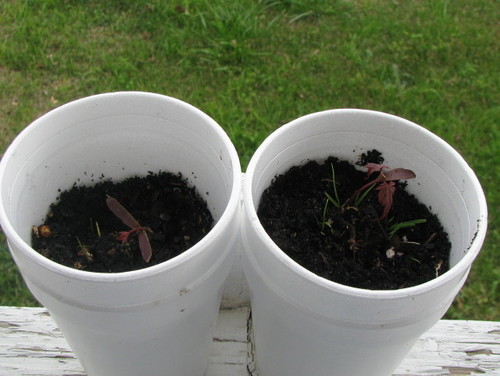 This post was edited by Jcdaniels2 on Sun, Apr 28, 13 at 15:44