Leaves of Shantung maples (maybe..)
lou_midlothian_tx
(z8 DFW, Tx)
April 16, 2007
I was strolling through the garden center at Lowes and I saw the maples but I figured they were just silver maple or red maple till I got closer and saw the tag showing "shantung maple". I couldn't believe they were really shantung maple but I'm not an expert on maple. I have several shantung maples in my lawn. One actually came from Lowes last year but it looked pretty similiar to the other ones from highly reputed nursery...
Here are the pictures..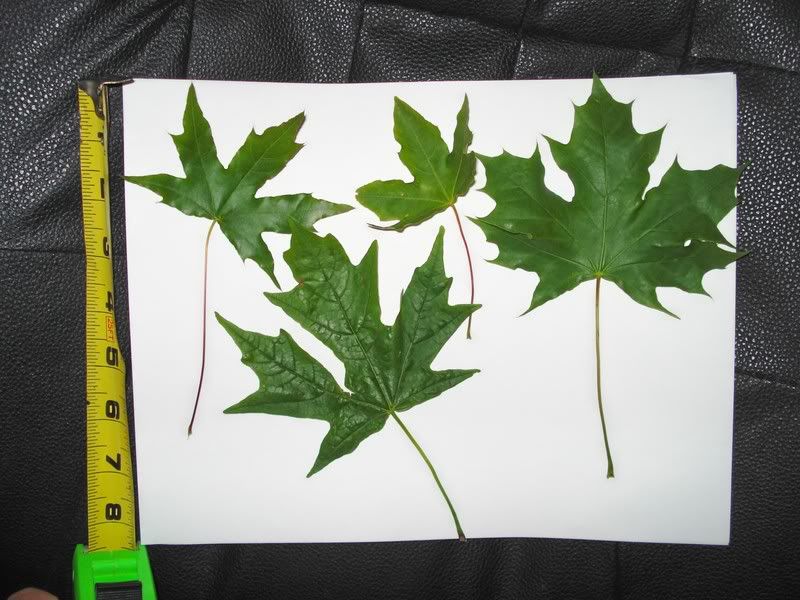 Top left - regular shantung maple from lowes last year
Top center - shantung maple 'fire dragon'from the person who patented this tree..
top right - What I saw today at Lowe's. My first thought Norway maple...
Bottom - Another "shantung maple" i saw today at same Lowe's. It looked pretty similiar to my Sugar maple "caddo".
The last two ones are obviously a lot bigger. I wonder if Lowes is trying to mislead us or just got fooled by sleazy wholesaler nurseries...