Twig arbors and fences
chicken_lady
(z3/4 Maine)
July 31, 2004
Have any of you built a twig arbor or fences for you gardens? I'm pretty proud of the way mine have turned out so far. I built my first one about 4-5 years ago. I decided to add another one (bigger and better) and have started a twig fence that will eventually enclose the entire garden. Here are some pics.
Cathy
This was taken in late May, right after I finished the arbor.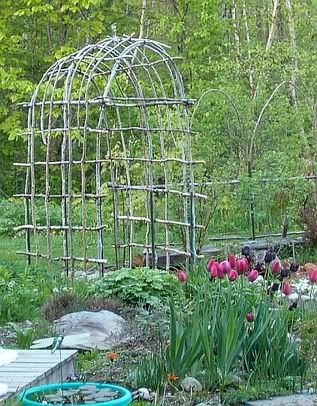 This was taken in late June. I have a section of the fence well started. Both this and the previous pic are taken from inside the garden.
This shot is also from late June and is taken from outside the garden. You can really see the fence here.