Japanese Maple Bark Peeling
Just noticed one branch on our Japanese Maple (planted 12-1/2 years ago), had all dead leaves. Upon inspection, I find that bark on that branch (and others) is peeling and coming off. See photo. Some other branches, including quite significant ones, are suffering from peeling.
The peeling appears only on the top of the branches from what I can tell, and are only on the west side of the tree (again, from what I can see).
What might be happening? How to remedy? Is the damage too much for branches to survive, and important question, as some afflicted branches are the mainstay of the tree.
Thanks.
Phil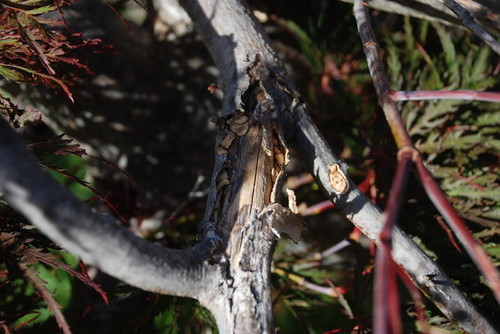 This post was edited by Phil3 on Sat, May 24, 14 at 20:29