Can you give a name TC Elegans sport?
jarih
(4 in Finland)
July 19, 2012
We have here only one lab that makes TC hostas. There is about 15 species of hostas under produce. These are basics: Francee, Halcyon, Stiletto, Fire and Ice Sum and Substance... and sieb Elegans. So this what I found must be some kind of sport. It is not possible that labels have changed. Last year I found Marschino Cherry and Paradise on Fire.
This is Elegans sport. I hope this holds it's colour in center leaf.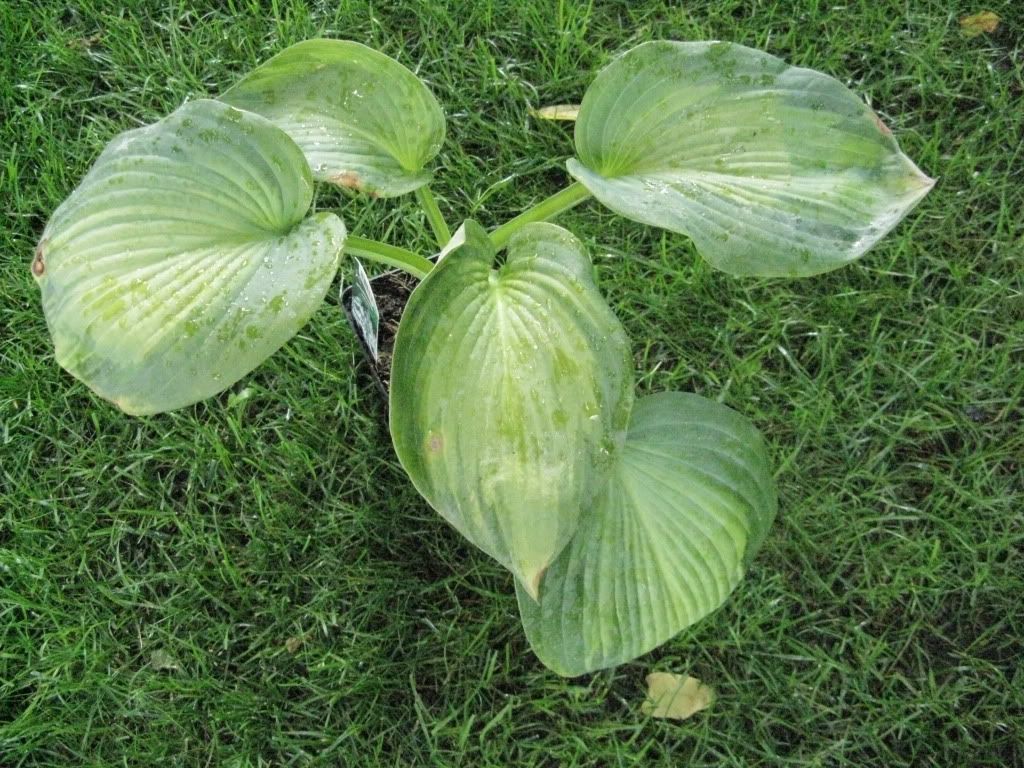 Here is my June in cloudy day. It looks like "normal" June.
Here is second year tc, same lab product June.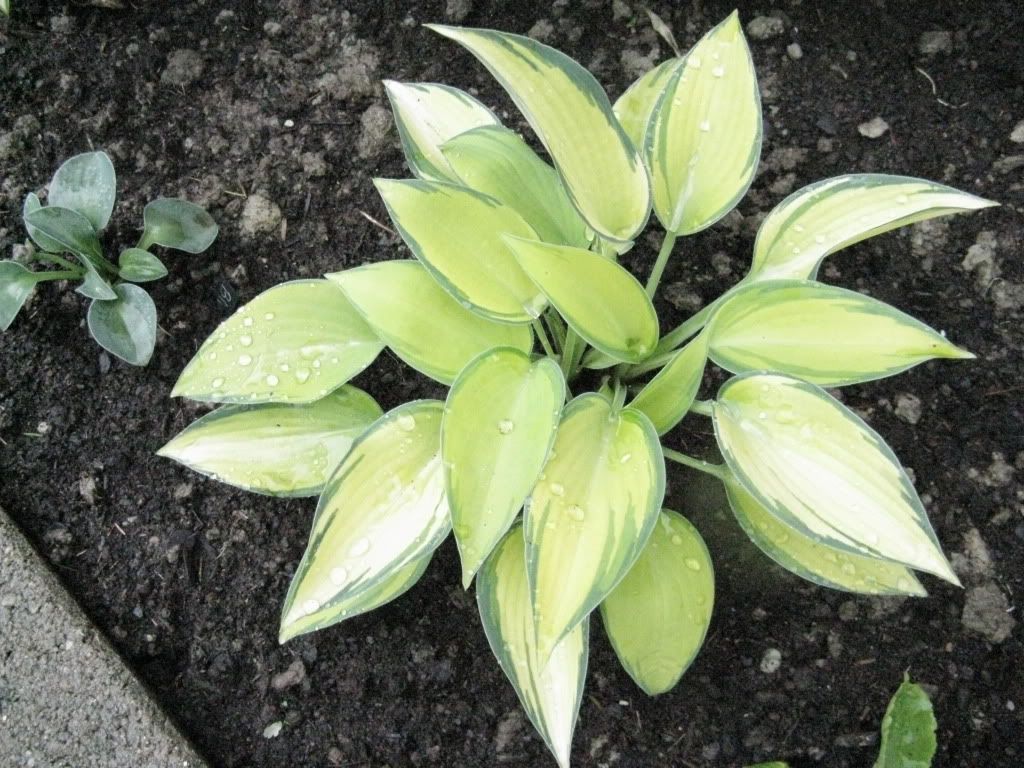 Is this only a baby?