Maryland Orchid Society Show March 8-10
misshalfhardy
(z7a MD)
February 20, 2013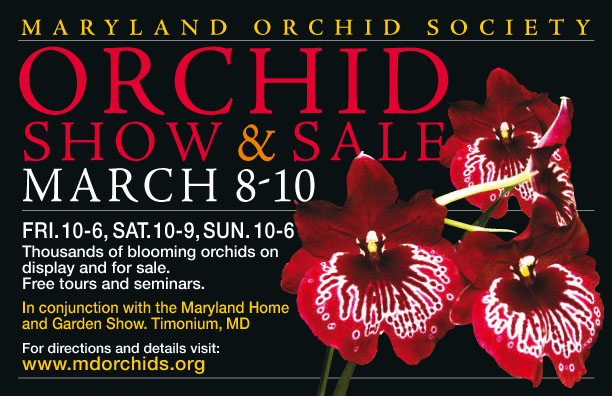 Held in conjunction with the Maryland Home and Garden Show" plenty for non-orchid obsessed family members to do while you enjoy our show!
We have a very enthusiastic membership and we encourage anyone who may be curious about orchids, or anyone who considers themselves to be a "plant person" to come see the show!
Orchids are by far the most varied of all flowering plants - a google image search for "orchid species" will produce results beyond your imagination! (also try - coryanthes, bulbophyllum, or pleurothallis for some truly strange and wonderful images) Like foliage? Check out the jewel orchids or some of the slipper orchids such as Paphiopedilum micranthum.
There will be free seminars and tours - in addition to shopping for plants, supplies and orchid related items. Hope to see you there!