How Should I Prune this Japanese Maple? (photos)
love_the_yard
(z9A Jax FL)
June 26, 2010
I live in northern Florida and have had this Japanese Maple growing in a pot for several years. By keeping it in the shade, it has done really well. While it was in a pot against the exterior wall of the house, I didn't pay attention to its form. I am putting in a new large bed in the yard and I just planted it in a shady spot beneath a large oak. Now I notice that it has a double leader. Even worse (I think it is worse), the side leader has outgrown the main leader. Is there anyway to correct the form of this tree?
1) What variety of Japanese Maple is this? Can you tell from the photos?
2 Should I prune any of the branches? If so, which branches? I have gone to numerous websites on how to prune Japanese Maples, but mine just does not have the umbrella canopy that they say is desired. I don't know if it due to the variety, the lack of proper pruning, or the growing against the side of the house.
Here are the photos. Note that they are taken from different angles around the tree.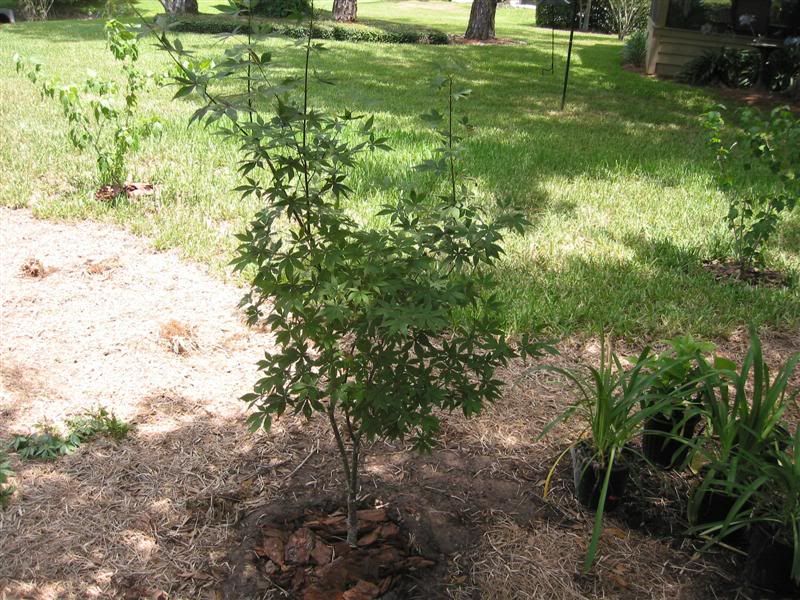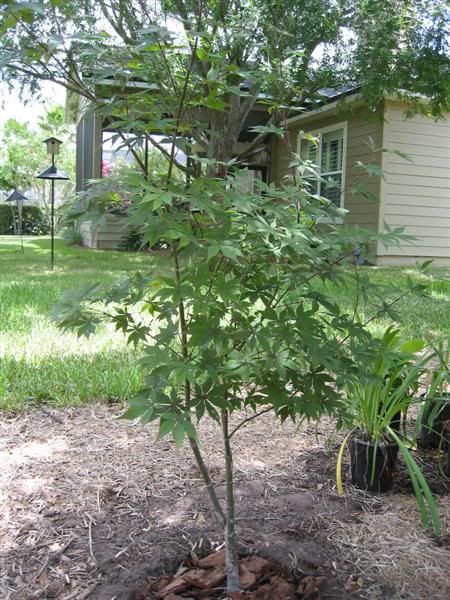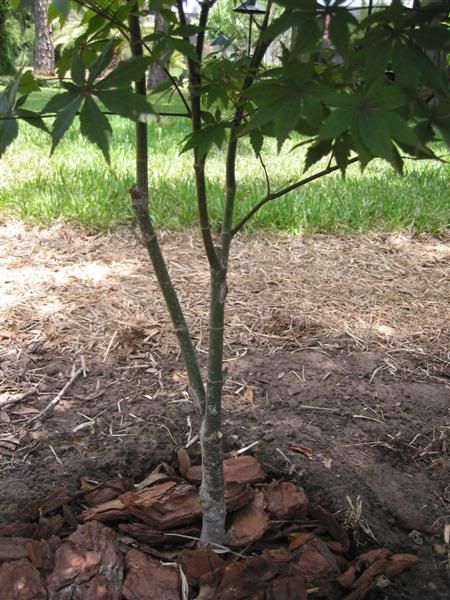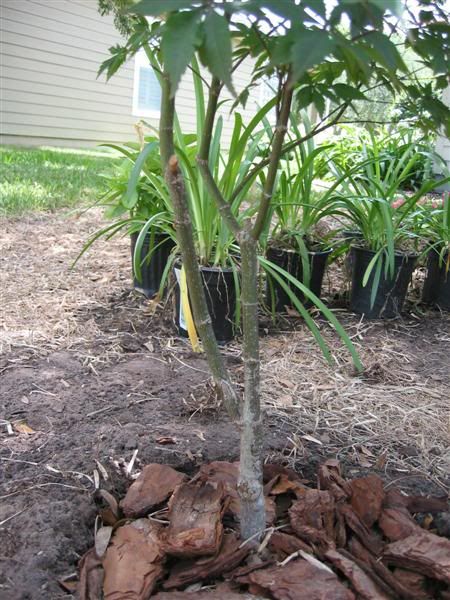 Sure do appreciate the help and good advice!
Carol