Questions on caring for potted JM
mikeandbarb
(z8 D/FW)
July 5, 2008
I was lucky to have found and purchase a JM from an estate sale today. It is in a pot but when DH went to pick it up the roots had grown out from the bottom and into the ground some.
I need to know when, how and what on repotting up this JM. Type of soil to use? Will it be ok wintered outside my zone 7b to 8a....Last winter was very mild but sometimes it can be bad. Most of the time it rarely get's below 30 degrees but can get in the 20's and sometimes teens for a few days.
Anyone know the name of this one?
I've wanted one for sometime and the price of this one was just right for my budget :)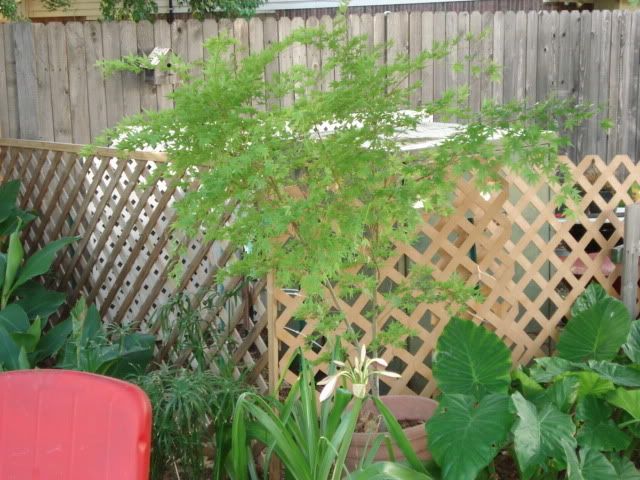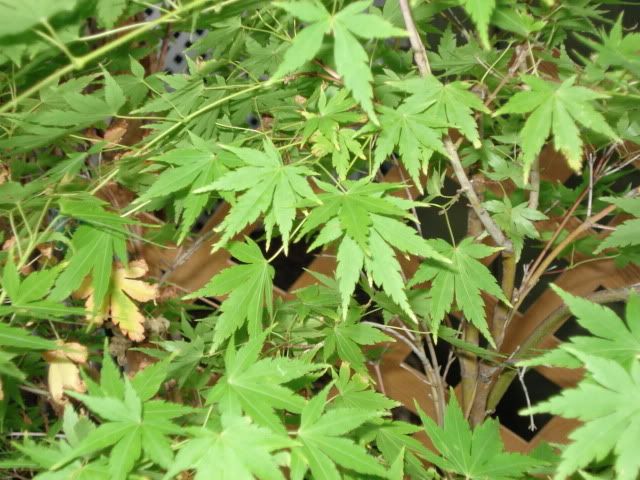 TIA, Barb