looking for a plant suggestion
Hi there!
I am putting together a small memorial garden...I will have a small waterfall/pond and I would like to include a small japanese maple of some sort....thinking possibly a weeping variety or dwarf....or possibly both. The garden is in honor of my 14 yr old niece who we lost last November....so I would like it to be something beautiful that really stands out! I know there are so many....but any that immediately come to mind? I have also considered leaving it (or one of the two) in a beautiful container...maybe a dwarf. There will be a few white roses in the area as those were her favorite....they will be climbers....so a white backdrop if you will.
this is the waterfall we want to do: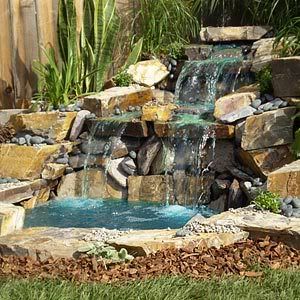 The area gets early afternoon sun. Any suggestions on varieties that would work well...?